NATO's Kurdish SDF Separatist Terrorists Kidnap Syrian Young Men
Kurdish SDF separatist terrorists sponsored by the NATO 'defensive' alliance continue their war crimes against the Syrian people under their occupation in their aspiration to create another Israel out of northern Syria, a region they have no historical roots in.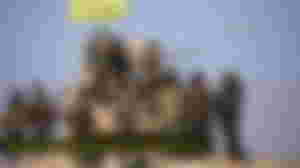 Local sources reported a series of raids carried out by the Kurdish SDF separatist terrorists in a number of villages and towns in the northern Syrian provinces of Raqqa and Hasakah accompanied by units of the US Army.
With the illicit help of their sponsors, the US Army who in turn are illegally deployed and operating in Syria, the Kurdish SDF terrorists kidnapped several men and more of the young men.
Reports from the targeted area confirm the kidnapped males are drafted into concentration camps run by the terrorists and their sponsors and then forced to join the units of these terrorists under threats against their families left without men to defend them.
Neither the armies of the US-led NATO 'defensive' alliance nor the Kurdish SDF separatist terrorists have actually confronted ISIS terrorists in Syria, the task they claim to carry out to justify their existence. The Al Qaeda offshoot (ISIS - ISIL - Daesh) only grows in strength next to bases run by NATO armies and their proxy Kurdish SDF terrorists.
More on these ongoing atrocities in this report by Miri Wood for Syria News: SDF Terrorists Launch Mass Kidnappings in Raqqa and Hasakah (Link in Bio).
----
Your objective comments are always welcome.