More ISIS Weapons and Munition Unearthed by the Syrian Security in Daraa
With the help of locals, the Syrian law enforcement and the Engineering Corps of the Syrian Arab Army unearthed depots of weapons and munition across the countryside of Daraa province hidden by the remnants of the US-sponsored ISIS terrorists before they fled the province and took shelter in the 55 kilometers zone protected by the illegal US military base in al Tanf region.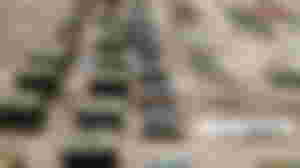 Large quantities of assorted weapons and their munition including automatic machine guns, grenades, grenade launchers, advanced communication devices, and other gears were found in the latest discoveries.
Most of the weapons and munition found by Syrian law enforcement have been destroyed by the Syrian Army's Engineering Corps for over 5 years after running out of warehouses to store these killing tools.
In case you don't know, weapons and their ammunition are not cheap, especially when they need to be smuggled to conflict zones, the prices are multiplied several times, and all of these costs are paid mostly by Western taxpayers and by the Gulfies regimes.
Obviously, killing and maiming the real Semite people, the people of the Levant, and destroying their country is more of a priority to Western taxpayers than building their own countries, developing their own infrastructure, and spending on their own welfare, healthcare, education, and things that improve their lives.
More on these latest discoveries in this report: Syrian Security Seizes More ISIS Weapons in Daraa Countryside.
----
Your objective comments are always welcome.