Biden Forces Continue Stealing Syrian Oil
45 new tankers carrying stolen Syrian oil were spotted by locals leaving in batches the Syrian oil fields in the northeast Syrian province of Hasakah and heading into neighboring Iraq.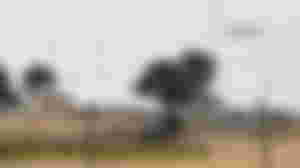 The tankers accompanied by US Army armored vehicles and vehicles of their Kurdish SDF separatist terrorists crossed into the northern Iraq province of Kurdistan through the Mahmoudiyah illegal border crossing the US Army, the Kurdish SDF separatists, ISIS, and other terrorists use.
The theft of Syrian oil is a daily practice of the US Army supposedly in Syria to combat ISIS (ISIL - Daesh) except that ISIS was on the verge of defeat by the Syrian Arab Army (SAA) and its allies before the US Army and its led 'coalition' interfered and revived the terrorist organization.
ISIS thrives near illegal US military bases, and the Syrian Army and Syrian security are fired at when in pursuit of these terrorists by the US Army!
Dozens of tankers loaded with Syrian oil extracted from Syrian oil fields are smuggled on daily bases to the US military base in northern Iraq and from there are distributed to Israel, ISIS, al Qaeda, the Kurdish SDF, and other terrorists the US sponsors their attacks and black-ops across the region.
Any time you hear of the US Army killing an ISIS terrorist in Syria is when the proclaimed terrorist dead is more beneficial for the US propaganda than being alive, or the ISIS terrorist felt he had enough wealth and decided to 'retire' with the spoils of his terrorism.
More about these non-stop ongoing US war crimes against the Syrian people in this report: The US Army Smuggles 45 Tankers of Stolen Syrian Oil into Iraq. (link in bio)
----
Your objective comments are always welcome.