Where does Valentine's Day start, and when?
LOVE is the longest, most passionate, longest lasting human desire in the world. It can be said that love is the basis of all creation. In His creation, mercy appears to show infinite love. He created these people with great love and compassion. From generation to generation, mercy took everything and raised his chair. The boundaries of love are so wide, it is difficult to set boundaries even after the afterlife.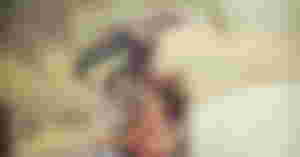 February 14 is becoming "Valentine's Day" or "World Valentine's Day." The heart is filled with love filled with thoughts to celebrate today in a special way. Although there is endless love throughout the year, the sun seems to be a little romantic.
But does he think this Valentine's Day is fun? Most people do not know the story. Again, many may wonder when, when, and where not to start Valentine's Day
Showing World Love in Bangladesh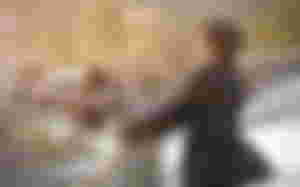 Shafiq Rehman, an expert on the West, reported on the day in Bangladesh. The first chapter He was introduced to Bangladesh in 1993 through an interview in the Jaya Dean newspaper. Since then, for more than two decades, with a growing and widespread popularity, Leopardia or Fiberia Ot or "Valentine's Day" has become very popular in Bangladesh.
History of Love in the World February 14th
The Romans had pre-Christian events. The Romans were unbelievers before they became Christians. The Pagan people worshiped Leopardalia, or February, created by their ancestors in the 4th century BC. One month later, the title of February role was changed to February.
This jaja takes place from 13th to 15th month. The purpose of worship is to please God, to be virtuous, fruitful, and prosperous. The next day in the middle of the feast was very happy. Linn February 14, dogs were sacrificed for purity and goats in the Feast of Our Lady Juno. The boys wore small coats painted with the blood of some dogs and goats. He then struck the young women of God's name with animal skins.
It is believed that the goddess will cause pregnancy in young women. Another special day of the day is that on this day young people will win their lotteries with the permission of Our Lady to make them happy for next year. Usually the names of the girls were written in big boxes. The teens then choose a name for a time and the chosen couple will have the opportunity to stay together until the lottery next year.
Meanwhile, another 269 issues were brought up. Claudius was then the Roman emperor. Steve Valentin, a young Christian, social worker and doctor, was arrested for violating a law promulgated by the Roman Emperor Claudius. On the order released by the emperor the young men were restricted to strengthen the emperor's army.
Because unmarried soldiers can be more patient in battle. So Claudius, the Roman emperor, forbade the marriage of young soldiers.
But Steve Valentin urged them to marry and hide the marriage. A young man, Steve Valentin, was arrested for causing apostasy, healing Christian soldiers during the war, and killing the emperor.
After his imprisonment, he was blessed even more with compassion. Countless people come to the prison every day to see this lovely man. Blind eye Julia is one of them. She often meets Steve Valentine and stays with him for a long time.
Steve Valentine once healed Julia, who was blind. Julia was baptized as a Christian. And they both fell in love. The king was outraged by this news that he proclaimed Steve Valentine in 270 AD. It is February 14th.
Just before Valentine's Day, Steve wrote a letter to Julia, "named Valentine." Shortly afterwards, in 498, Christians changed the name and design of Leopardia or Fiberlia alia Ja to their priest Steve Valentine. "Valentine's Day" or "World Valentine's Day" begins.
But due to the negative effects of the lottery, Valentine's Day has long been banned in the European average. Geoffrey Chacker, father of the English alphabet, later wrote about Valentine's Day in his Folus delegation (1372). Later, well-known authors, including William Kesper, documented this information. In 180 BCE, Charles II re-dates the date.
In 2014, religious leaders in Saudi Arabia arrested 11 people on Valentine's Day. Moreover, the Islamic world, including Iran, Pakistan and Malaysia, has banned Valentine's Day.
It is banned not only in the Islamic world, but also in India for its problems with its own prosperity, culture and religion.