I stumbled upon a much easier way to get your BCH to your SmartBCH wallet.
But do take a look at my sponsors, they're awesome!
Up till now, I used the coinflex method, which means I had to take my BCH, send them to my coinflex wallet (for which I had to register an account), and then from there I could send them to my Metamask wallet.
Registered

Centralized

Two Transactions

Fees, probably twice (unconfirmed)

hassle

Purple website
But now there is wagon.cash!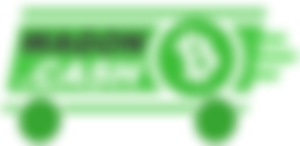 The side is so simplistic, with no theming, formatting, or other "eye pleasers" and it has Chinese characters. Usually not a good sign and indicative of scam site or malware site to avoid.
But the site is legit! I've tested it, on Linux of course, and it works like a charm. Just make sure you follow the instructions carefully and exactly and you can transfer your BCH from your main-net wallet in one single, quick and cheap transaction straight to your SmartBCH wallet!
Unregistered

still centralized but unregistered.

one transaction

One fee:
The service fee rate is 0.1%, and cannot be smaller than 0.0001 BCH

No hassle

No purple
I've had a look at their TeleKilo.... eeehm... TeleGram I mean and saw almost no complaints or problems. I couldn't find any problems or complaints on Twitter or the rest of the net either. I didn't search the Coinflex people or their fans though, to be honest.
So I recommend using wagon.cash to get your BCH on the SmartBCH side chain from now on.
I do still feel we owe a debt of gratitude to Coinflex for sticking their necks out, being the first to provide a bridge, and for facilitating SmartBCH actual being usable. Benswap wouldn't have existed if they hadn't stepped up! And with that, all the different SmartBCH ventures are now popping up. Even smart swap has now a bridge-ish thing for SmartBCH ssBCH or something.
That's it, just a small one for a change.
Thanks for reading!
Stay safe and stay happy!
(image from wagon.cash)