I like to share one of my favorite movie's of all time and from one of the best actor in Hollywood Tom Hanks. This movie is not such a big hit or big budget to be a blockbuster movie but what i mostly like in this movie is the story that really touch my heart especially at the ending part of the movie and the movie is titled Cast Away. Cast Away was a 2000 American Hollywood drama survival film which was produced and directed by Robert Zemickis. It stars Tom Hanks as the lead actor with Helen Hunt as his fiancee and Nick Searcy. Tom Hanks played as a FedEx employee stranded on uninhabited islands after the plane that he is riding crashes in the South Pacific Ocean and the story circles in his survival in the Island. The movie grossed almost $4.5 million worldwide. Tom Hanks got nominated for Best Actor at the 73rd Academy Awards.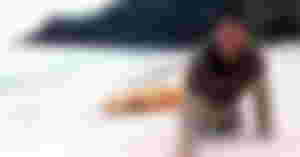 The year was 1995 Chuck Noland played by Hanks works as system analyst, travels the world who resolves productivity problems in FedEx depots. He have a long time fiancee Kelly Fears played by Helen Hunt which he already living in together in. He is so busy in his work he don't even have much time for Kelly. During an Family Christmas Dinner Chuck summoned to go to work to resolve a problem in Malaysia. While Traveling a violent storm crashes his FedEx cargo plane into the Pacific Ocean everybody dies instead of Chuck which managed to escaped with an inflatable life raft. And he was washed away on an uncharted uninhabited island.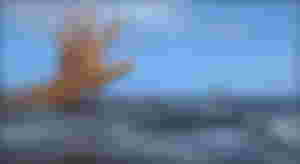 On a survival mode of his own he gathers some washed packages on the shore from the cargo, he managed to find some canned goods, mineral water and some useful items that help him to survived in the island. He also found one corpse of a colleague that he buried. He attempts to build a fire he accident wounded his hands by anger he throws some objects including a Wilson brand volleyball leaving a blood print hand and he names it Wilson and became his imaginary friend.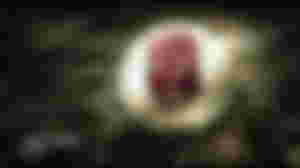 For four years Chuck managed to survived by taking shelter inside a cave and finding food from the trees and fish in the ocean. After then he decided to build a raft to try to sail in the middle of the ocean to look for help. He stocked up some food and water in the raft from some un opened packages in the cargo. The storm suddenly destroying his raft almost half dead he dreams of his fiancee and that's give him the will to go on. In the next day a passing by cargo ship found him and rescues him.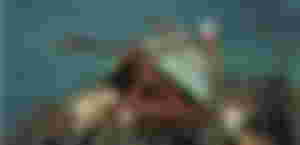 About to returned in the civilization Chuck noticed that his family already give up on him for four years that he is missing believing that he is already dead and also held a funeral for him. He then see and talk to Kelly knowing that Kelly is already married and have a children. He confess their love for each other but Kelly cannot do anymore because he already have a family she gave the key to Chuck of a truck that they owned together before and then they depart and the movie ends. This movie really touch my heart that in the end you survive but the reason for your survival is not available anymore so sad ending for Chuck.