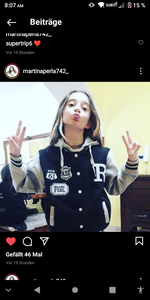 How to get more COS?
Method 1: Become a creator to earn COS

1. Upload a video on COS.TV as a creator. Within seven days of the release, the more likes you receive, the more ecological rewards you get.

2. Create videos with your heart, interact with your fans, and attract fans to support you by sending Gifting Votes.

 

Method 2: Purchase COS on the exchange

COS has been officially launched on cryptocurrency exchanges including Binance.com. You can purchase COS using a variety of cryptocurrencies such as BTC and USDT.

Here we use the Binance Exchange as a demonstration:

1. Create an account on the Binance Exchange

Binance is one of the world's largest cryptocurrency exchanges, providing users with transactions between cryptocurrencies such as COS and Bitcoin.

2. Recharge Bitcoin to the Binance Exchange

Bitcoin (BTC) is currently the most widely circulated cryptocurrency. You can purchase COS by recharging Bitcoin to your Binance account.

3. Purchase COS on the Binance Exchange

Binance Exchange supports COS/BTC transactions. You can purchase COS with the recharged BTC in your account.

4. Deduct COS from the Bianace Exchange and convert it to the Main-Net native COS

The COS purchased at the Binance Exchange is in BEP2 token format. Refer to this tutorial to withdraw COS. Use the token mapping tool to convert the purchased COS into the Main-Net native COS, and perform the complete function of COS.