Today is the 20th anniversary of Messi's arrival in Barcelona from Argentina. On this day, Barcelona took Messi to the trial. Here are some glimpses of the important part of Messi's two-decade career at the Catala club. Today is a golden day in the history of Messi and Barcelona.
On 16th September, the day of the year 2000, 20 years later, for the first time, the little Messi set foot in Barcelona football club holding his father's hand. At the age of 13, Barsa was fascinated by the short-lived Messi talent and agreed to take him to trial.
Fascinated by Messi's magic in the trial, Barcelona took Messi by surprise in 2001. After 3 years at the Barsa academy, Messi made his debut for the main team in 2004.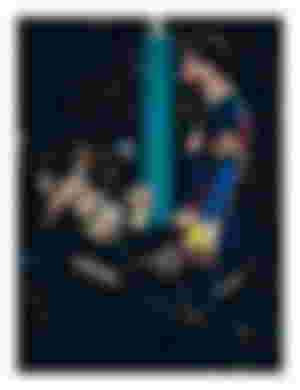 At the age of 18 years, 3 months and 22 days in the number 30 jersey, Messi came on the field for the first time wearing the Barcelona jersey as a replacement for Teko.
In 2005, Messi scored his first goal for Barsa from a Runaldinho pass. Shad got the title that year Messi won La Liga and the Spanish Super Cup. Messi won the Champions League for the first time in 2006, although Leo did not play in the final due to injury.
Barsa spent a titleless year in 2006, but Messi scored one goal in a row against Getafe that year, reminding the football world of Maradona's goal in the 198 World Cup. Messi's Barcelona was also a failure in 2006. However, Messi has played 100 matches for Barsa this year. In 2009, Barcelona won a total of six titles, including the Tribal. Messi won the first Ballon d'Or of his career by performing unabashedly for Barsa. Messi gave the best for Barsa in 2012.
Messi scored a record 92 goals this year. Won the Golden Boat and the Ballon d'Or.
The 2014 years was untitled, but Messi won the trophy every year from 2015 to 2019. Untitled 2020 Salta has become more bitter for Messi. However, by printing everything, 2021 years could be a turning point for Messi.
Thanks everyone