Reaching your dreams without actions is useless!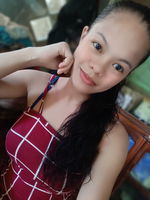 Hello my fellow readers here, how's your whole day Friday going on? I wish that all are happy and glad. Today is June 24, and it is HAPPY SAN JUAN DAY, I know that some of here celebrated San Juan Day at the beach or in pool and others only outside the house like wetting other people who will pass in front of them using dipper full of water splashed to them.
How time flies so fast and month of June will end soon. And also I am happy and glad that I am celebrating my four(4) months journey here in our platform. Many days, weeks and months that I am not totally active here because of some others reasons but I'm still happy and contented of what did I reached and received everyday using this wonderful platform. Even if it is small or big amount of upvoted tips, I am still thankful and blessed because @TheRandomRewarder still visits my article and never forget me. (Thank you as always) it gives me a big help.
I know that all of us have different aims,goals and dreams in life that we are still pursuing to reach and achieve. To reach those dreams that we want to achieve we must then be a hardworking, have perseverance, self-confidence and trust to our self that we can claim it together with actions. There are times that we felt that our dreams we want to reach will never be possible but to tell you honestly, not all the times are burden because all the obstacles we encountered have a solutions. We must not give up on the dreams that we want to commit because time will come, our right time of will happen soon.
Most of successful person nowadays also encountered failures. They never become a successful one without experiencing discrimination, look down by other people and I know that because of those challenges they made it as their inspiration, motivation in order for them to become a successful and they let the people who criticized thier strength to witness thier hardships, struggles and believed that they can.
Ending Thoughts
Before we achieve our dreams in our life, we encountered many downs in life that we felt that there is no hope but if we trust and have faith to the Almighty Father all are in better situation. I know that we pray something that we want to receive then and He never gave it to us in that exact time and we also, we never pray that thing but He give it to us without expectations. By that, we must learn to be thankful everyday.
First rule if you want to reach your goals in life is have the courage that you can and you will and never give up. Problems are just passers by so don't let your problems drag you down but instead make it your inspiration and motivation. Let other people witness that you are not weak. And never forget those people who help you to achieve your dreams and mostly, never forget where did you came from. Learn to appreciate and thanks to people who encourage and believe in yourself that you can and especially, never forget our Heavenly Father who gave us life, the air we breath, the water we drink, the foods we eat and all the blessings and graces we received everyday. And also, be thankful to those people who wasn't believe in your strength because of them, you reach your goals in life by the help of perseverance and let them realized that you proven them that they were wrong on thier expectations about your life.
Until here, my fellow read.cash family. Let us be more productive and think positive always.
Don't let others ruin your dreams. For now, it is their time to be successful and tomorrow or soon it will be yours/us so don't give up. Just keep on fighting and don't lose hope everything will be fine. I know it is not too late for us to achieve our dreams in life so hold on and continue grinding.
Take care always my fellow readers.
To my gorgeous, inspiring and encouraging sponsors thank you as always.
And to all of my likers, commentators, subscribers, supporters and for those upvoted tips thank you very much. I appreciated it a lot.
Have a nice and wonderful Friday afternoon once again. God bless us all and more powers.
Thank you as always.
💕 Love_Angge22😘
Lead_Imaged: from_Unsplash.com.