Because I'm bored! Doodle Art Making
This 5th day of April I feel tired and bored because of the bad weather. At the morning, the heavy rains fell until 5pm this afternoon.
Because I can't go outside due to the slippery and muddy road, I preferred to stay at my room. To unleash my loneliness and to fill my leisure time I get a pen and a bond papers. To express my feelings and emotions because a while ago I felt pain and I only cried without no reason. I drew something that made my heart felt better. I don't know why it came up to my mind to draw something interesting. I am not good in art but I just wanna express my feelings in order for me to relieve the pain.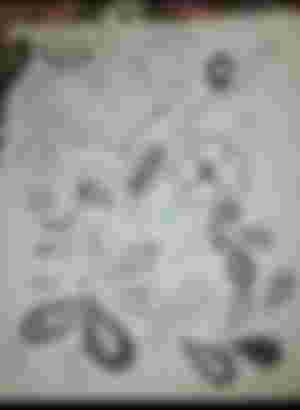 I only wasted the ink of my pen. And it came up on my mind that I drew something that which I expressed the love on my art. I only realized then that if you felt happy and enjoying while making an art it reflects on what you draw. For the word "Saranghae" it means that I LOVE YOU for those people who loves me unconditionally especially to my parents that who disciplines, understand and supports me. To my siblings that always their to guide, motivates and inspires me everyday. And to those people who degraded, discriminate and underestimate my strength and status in life " I LOVE YOU" because your the one who made me strong enough to prove in you that I am not easily been given up instead I stand on my own and let you witness that I am not weak.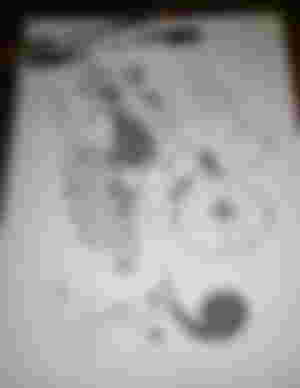 For this second art I just wanna express my gratitude to those people who always encourage me that I can and I will achieve my goals in life soon. I know it's not too late for me to reach my goals in life. And mostly, I LOVE YOU God that in hards times you are still there to make me feel that my problems are just passers by. You always give me a sign to be more brave to face those challenges coming into my life. And I LOVE YOU to my little angel because you are the reason why I am still striving and keep dreaming. You are my happiness and strength.
CLOSING THOUGHT
In everyday life we are surrounded by the different peoples attitude and characteristics. Some are happy to see you that you become successful and others don't. Other people want your status in life to be in good situation and others pull you down. Instead to fight and argue them back, learn to stay away from those toxic people that are not helpful.
It is okay to cry sometimes and let your pains let go. It is better to rest but never give up.
Until here my fellow read.cash readers, I hope your Tuesday night is great and nice.
God bless us always and more powers.