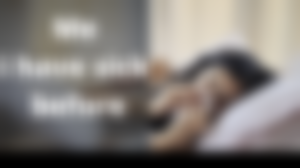 Last year(2020), i have a sick. I can't attend in my class and go out side because i have a sick. I'm just in the bed in a whole day. Always sleep even it's afternoon. I want to sleep always because i don't want to feel the hurt. Actually, i have hemorrhoids or almoranas.
What is almoranas or hemorrhoids? The hemorrhoids is found in the anus. The cause of having an hemorrhoids is when you get pregnant (but I'm not pregnant), when your poop is so matigas😅(this is the reason why i have hemorrhoids). Sorry to say the word po*p😂.
---
I think it's November, my hemorrhoids is so hurt. My hemorrhoids is irritated. It's become red and when you touch it my feel is 😩😣😭. I'm crying that time, I can't stand or sit because of the hurt. Some people said that it's pigsa and not hemorrhoids because they said that I'm too young to have this hemorrhoids. Tomorrow, we go in the private hospital to check up. When the doctor check up me, she said that it's not hemorrhoids. She think that it's only a skin. So we go home.
A few days, my hemorrhoids is hurt again. My father can't go to the work because I'm crying. I get sick because of my hemorrhoids. My body is so hot and I don't have taste. My lips is going to violet. My mother didn't know what to do so my parents decided to go in the public hospital near me even it's evening. The doctor said that we need to back again tomorrow because theirs no doctor in surgeon but before we go, the doctor see my hemorrhoids but they said it's not hemorrhoids.
Tommorow morning, we back again in that hospital. We wait too long in the hospital because it's public. After an hour, my name called. We go in the doctor to check it. The doctor see my hemorrhoids and he said that it's hemorrhoids. He transfer me in the National children's hospital because this hospital is for children.
After 1 day, we go in national children hospital to check up. First they question my mother if i have flu. My mother said that i have flu so they put my name in the doctors that testing if i have covid. Even i don't have covid, they put my name their because my mother said that i have flu before. After a few hours my name called. He said that this place is for testing if we have covid not for hemorrhoids. But he checked my hemorrhoids, he said that my hemorrhoids is need an operation. Me and my parents is so sad for this.
After 1 day, we go back again in the National children's hospital. We wait to called my name. We go in the hospital in 8:00 am but my name called in 4:00 pm. I'm so tired because it's 8 hours before we check up. Actually I'm in the last. When my name called, theirs only a few people in the chair. When the doctor check up me, the doctor just push it. They said that i didn't need to go in the operation. My mother is so happy for that and also me😁. The doctor advised me that i need to eat a high fiber food.
Now, I'm okay. My hemorrhoids didn't hurt and i hope it's will not hurt anymore. I'm fine now, I'm attending in my classes now.