The monthly sale is coming again. Only few days and we will checkout the things in our cart 😹. Do you like J&T express too when you ordered in Shopee or Standard delivery or both?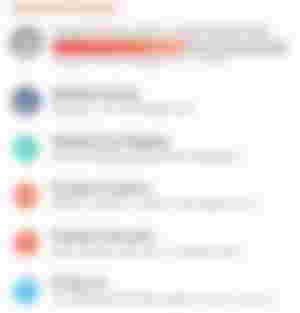 In ordering online, we already ordered a total of 31. Except our orders in Lazada and in my sister's account. My sister make account too in shopee. She used my mother's name so it's become familiar when the driver asked to some people. While me, i used my father's account and i verified my shopeepay using mt father 😹.
In our account that we always used in ordering on Shopee, we already checkout a total of 31 orders. All of it is not my orders, the others is my mother's order for her business like bottles that she used for her business, and many more.
In ordering on Shopee, i preferred J&T Express to Deliver it in our house. In many things that we bought at Shopee, i Preferred J&T express than others, but i like the others too.
The reason is:
when J&T express will deliver to us, only 2 people will deliver in our house. Either the 1 that i always deliver it in our house or the 1 that i rarely see here to deliver it.
They text us in the cellphone number that we put there. They texting us that they will deliver it that day. They sending the contact number of the rider, so i can contact them if they didn't go in our house. There's also name of the rider, ao i already know who will delivered it in our house.
The other riders know too and they didn't always call us, but i like when it's J&T express 😹.
Actually 1 time, that rider that always deliver in our house go in our street because our neighbors ordered in Shopee too. My mother is in the gate and see the rider.

The rider said, there's no order from us😹. He said our surname and he said that we don't have orders that he will deliver that day. That means, they know our house and our surname too because we always ordered and he remembered our surname🤣.
Not exact time that they will delivered here but it's usually in the afternoon at 2:00-3:00 pm. I noticed it because they always delivered when my sister and brother started in their online classes. My siblings started at 12:00 in the afternoon until 3:00 pm and they go here after an hour when they started in their classes.
---
But not all the time, i can choose J&T express. Sometimes the rider that will deliver here is Standard Delivery. Even standard delivery or J&T express, it's okay for me. Standard delivery is okay too.
Actually, i didn't mind about it. I only ordered, put a voucher so i can save some and place order. I didn't change the shipping information and just check out it.
I only like J&T express because i remembered the face of the rider 😹. When the face of the rider who delivered in our house is feeling angry, he is the rider that always deliver here😹. I always see him when we go outside that he delivered in the other places near here.🤣.