Noise.Cash
Hello everyone, I know you all know about this noisy platform we all have been there since noon I know and we all are loving that site already.😂🖤💜
Believe me, I felt so happy giving tips and making short happy posts also reading those short happy posts of others it was indeed was a fun and noisy day.🖤
If you want to know more about this site it's quite simple now
As it only has two options
Register it through an email and select a username then set your BCH wallet there where you'll receive all your tips straight in your account and you'll also receive some amount from the tip you give to others you'll be the one setting the tip ratio from 20 to 80%
So it's pretty simple and fun🖤
Some suggestions from my side for the site🙈
First I would like to suggest something to the users as we all got to know that some of us are receiving the tips and some are not receiving the free tips and I felt bad about that but then I got this message when I opened it in the evening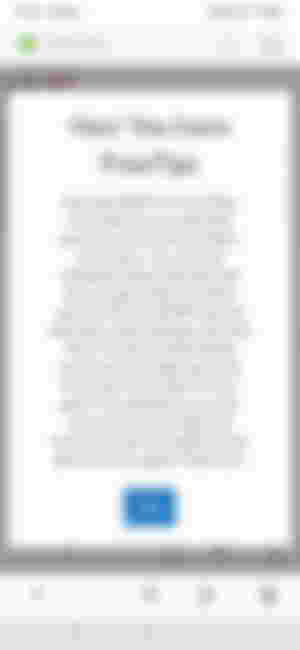 It says that the free tips are distributed randomly to some nice users (it made me happy I'm nice 🙈😅💃🖤💜 as I received it twice and I gave it to everyone out there now again I don't have any 😅)
But I realized a few things from that
First, it's random like the random rewarder tips so we should not feel disheartened if we did not receive it at first instead we should keep celebrating the happiness with the other users and should try to stay active and supportive
Second, we should not drop spam posts like I know it says we can post small posts share our feelings, etc but again that doesn't mean we should spam the short posts with hi hello, etc I think the most dangerous thing to any crypto connected site is spam so we should not do spam posts it will improve the site quality and the price of the currency connected to that site.
And third, we should not tip any random spam post nor should we ask for tips yes we should make it fun and a family-like site where we can communicate with each other and tip everyone but for that everyone should post quality posts even if they're sarcastic be creative with your posts and support those that are creative with their short posts 💜 that's how the spammers won't post spammy posts Because if they want tips they'll have to give us quality. 💜
So we should stay patient, active, and on the side of quality and we'll receive free tips from the site makers🖤
And And I know we have this 20/80 ratio but we should not always mark it 80 to ourselves or 70 or so as it's free and the only purpose for which we're receiving it is to give it to the most deserving users out there🖤
And don't make multiple accounts soon or later you'll be caught and will lose something you already have that too without any cost so value it.
Now tips for the site
The site should have good spammers detecting system that won't consider quality users as spam and will not let the spammers come to the site it's the only key to make a platform better and also the currency attached to it.
They should look for those that are not just active there making noise for no reason but for those who really are working for the site and are loyal with their tips and are helping in making the site better.
They should have an easy and good referral program that will definitely bring a lot of people to the platform quality users of course🖤 Because the system should demand only "Fun and noice with quality" so the people who are crypto lovers and quality users from other sites would love to join it. The referral system should be like both referrer and refferal will earn something for that. 💜
The team should create a contest or giveaways kinda something to help to bring more people to our platform a giveaway like posting something related to the platform and share it on other sites to get a chance to win some BCH.
And the owner or team members that of course would have a great following on social sites should introduce it on big sites and should talk about them with other people there and should share the links on their other social sites like Twitter.
We users should also do that.🖤
And much more but I'm not that much known to big plans managing and stuff and I'm sure they're already having some amazing plans to set the platform soon and make it better for all of us with positive changes🖤
Thanks for reading.