For a long time I was looking for something that I was not going to find, during almost all my adolescence I had a very different thought than the one I have now, when you have no idea of what you are really looking for you get lost many times in the bright path, you always see the light but you never reach the end, it always happens that we go without a compass or north that points to where we should go, the stories unfold as our lives are written, today my ink has indicated that another page of my book has been written, a book that someday my children and grandchildren may read, it is not just any book, you can not get this book everywhere, but if in my memory there it remains imperative for another day, to begin to draw another line again.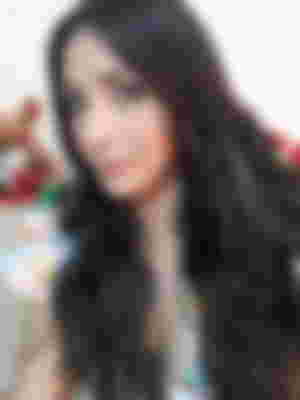 Perhaps little understand but if you know metaphors know that my life is one, no need to explain so detailed what I am writing now, as well as you read it is simple, the difficult thing is to feel with him can read it, you must be empathetic because not everyone understands my muse, since childhood I have learned that if you want to be someone life, I have learned since I was a child that if you want to be someone in life, you must set a course, one that not everyone likes, which is probably the hardest, but it is worth it, it should be worth it to those who do not try, they end up falling into the idea that the simplest is the most suitable, fools do not understand that what comes easy is soon over, they will end up thinking that someday they will get out of the hole they have fallen into. Looking for a path that they will not find, so sad and depressed will be their life, so sad and depressed that the rain of the days will only be a reminder of the soul and the hardships they carry.
Metaphors have become part of new lives, since time immemorial they have been used to express, ideas, sadness, feelings, giving in large part the power of the mind to fly in a sea of illusions, I have always liked them especially because I hear them very often in songs, the best of all is the feeling that metaphors can detail. I get the idea that it is easier to live in a hurry than in a sea of simple words. There the warm feeling sharpens my senses, driving even the sanest mad. I can't remember the last time I was able to cry and fly to heaven. That beautiful day was when I kissed my cousin, who is no longer in this world of the living, she left for a much more splendid place that perhaps not all of us can reach.
It pains me to think that the romantics are becoming extinct, I no longer see so many poems, nor the magic of a letter, if one understood that there was no better time than to see his Romeo, dedicating a poem we can not compare to the courtships that today no longer arrive, if I could turn back the time I would return to those years, where a poem could form the most hostile beast that on earth had stepped, this happened because love was more to feel and less words, people understood that to say I love you is because you really feel it internally. Today these times have changed, I only see people trying to find a love that they are not going to get, especially because you can not look for love in a motel on Thursday afternoon. People lie to each other every day everything to get together in carnal passion and desire, which has changed the whole world so much, that is why we see so many couples that have ended up leaving a family in half, it hurts more to see their children, with their sad faces thinking that nothing will be the same, with the thought that maybe someday their parents can return something that will not happen, because what is not born for love does not die for love, simply love is to die thinking that it is not only this life, but all those to come. That is why we see old people together but not so many grandchildren, cultures have changed and everything has been modified, love is already used as a pretext to eat the misdeed of the carnal, if they knew that it is an inordinate world, lonely and sad, the one that many live, thinking that maybe someday they will get someone and really they are only in charge of making them happy.
For those who are still reading, I will tell you something, that to love is worth it, to die for love is worth it more, but to live for love not everyone does it, perhaps because I see it as very difficult, if you still do not understand me, have a child and you will feel that you cannot. Leave him alone, that you must take care of him, that you must give him love, pamper him, above all love him. That's life, my friends, there are different ways to love as well as to want. Because if we want, we want everything, but from words to deeds there is a long way to go, that is how it is, less words and more action. Because we cannot live by words, neither can we feel, but by love, for love we will do everything that is within our reach and what is not within our reach as well.
On a day like today I met the man I now call my husband, that man managed to do what many tried but could not, tame my heart, take the reins of my life and guide me along the way. Today we are celebrating another year of being together, if I knew what life had in store for me I would swear I would not have waited so long, but time is perfect, just like life, everything comes at the right time.
To be able to build a life together with a person who has become more than a sun, he is also a star, it is a privilege that not everyone has, to be able to have a hand to lean on, that is worth it all, especially for the world we are living in. Where dangers abound and bad intentions reign.
To be able to build a life together with a person who has become more than a sun, it is also a star, it is a privilege that not everyone has, to be able to have a hand to support us, that is worth everything, especially for the world in which we are living. Where dangers abound and bad intentions reign.
People will not always want to see you well, it hurts them if you do better than them, that is why it is good not to walk alone, not to tell everything, the Hindus have always been very wise and one of the things they mention is that if you really want something to be given, it is best not to say anything, experience has taught them that not everyone wants what you are looking for and there will always be someone who does not want to see you happy. So you better live without publishing your life. Those who really care don't see it, but those who are looking to hurt you are watching your every step.
It is always a pleasure to share with you, one more day, full of life and joy, joy because as long as you are alive and healthy, everything is fine. Happy day friends take care of yourselves.