Who owns more Bitcoin Cash?
This question was in mind from several days that who is the king of Bitcoin Cash. Who owns more BCH and what value they have . Honestly for Long time I keep a theory in mind that Marc De Mesel has most BCH in portfolio which proved wrong as I studied different analysis.
Bitcoin cash is decentralised crypto currency and no one has control on it. It didn't have any core managing team and no one can interfere in any transaction. Any one in the world can buy , hold , sell and use Bitcoin Cash anywhere in the world. It's Blockchain technology record every transaction in separate block and at any point no one can alter it.
There are anonymous investors who have huge number of Bitcoin Cash in their portfolio. There are more then 21 thousand address which has Bitcoin Cash more then $1000 worth and around three thousand address has more then $10,000 worth of Bitcoin Cash.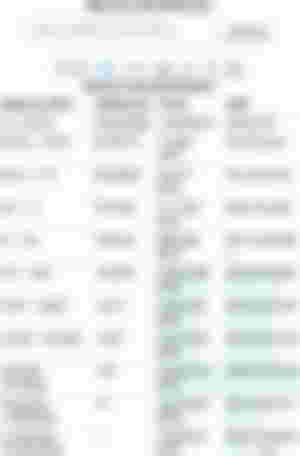 Look in this address,

It has 13 million BCH and it is active wallet because in/ out ratio shows his activity.
Marc De Mesel is one of the most inspirational name to many of us who linked to crypto through blogging Carrier on sites especially here at read.cash.
Marc is with Bitcoin Cash since 2008 and has long term strategy in business. He is big supporter, mass influencer and patriotic of BCH. In my opinion he served Bitcoin Cash as his own child because his initiatives made people aware about BCH and it's fundamentals. He is the one who behind dotcash sites like read.cash , noise.cash which played a huge rule in awareness and adoption of Bitcoin Cash.
Marc De Mesel is a inspirational celebrity which has been recognised by big names like bill gates, Elon musk, Faber and vandamme. As a business man he has lot of adventures but most of them doing service to Bitcoin Cash. We all know he invest more then one million dollars in foundation of read cash and he is the one who tipped most to content writers.
He is not architect of Bitcoin Cash but yes he is mass media publicity king who made BCH as a Brand. No one can deny the big role of Marc in building the empire and developing huge community for Bitcoin Cash.
We can't recognise his holding BCH address from above list but I am sure one of the addresses belongs to him and may be he is on top to have most BCH holding.
What is your opinion about it , let share in comments. Like , upvote generously and had comment for feed back.
Cheers,
Amjad Ali
Lead image: beincrypto
Sponsors of Amjad_Ali_Waince