Adoption Hurdles for BCH in Pakistan.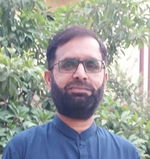 9th January 2022
I belongs to that country where 42% of population is youth. They are connected with Social sites , highly interested in crypto. Crypto trading , P2P transactions , Forex trading and now NFT are prior things in them . Although it is not legalised yet by the government of Pakistan 🇵🇰 , still 50 million people are bounded with Crypto directly or indirectly.
BCH becoming hot asset amoung them due to its credibility and lower gas fee . Then merchant service (even very minor to others) is visible in cities .
Crypto especially BCH facing lot of problems , Hurdles , barriers in Adoption in my homeland. I will talk on vast canvas hurdles which are commonly addressed by Every one.
Trust in BCH and Crypto is generally missing in business community and sure government too . They are afraid from the loosing the control as central authority. BCH especially having decentralised block chain which not allowed any control by any then the owner. Then lot of Ponzi schemes , Crypto frauds , scams made government more concious about it . A recent fraud by binance made it more difficult to do trust in Crypto. Federal investigatio agency launched a official show cause notice to Binance. Such news made more difficult for people to adopt the Crypto and BCH .noticetoday.
This internet base payment method is becoming popular but the services about G3 and G4 are available in very less areas. Probably these high speed internet covered area is not more then 20% of the country. So for mass adoption the user experience need to build and manage to aware it . Pakistan is not a developed country as others are . It depends on others especially financial hubs like IMF and world Bank. They never wants to implement a alternative payment methods in country. A latest press release from IMF about warning the legislation of Bitcoin and Bitcoincash Which made more worst scenario.
Financial uncertainty & inequality in the country is another hurdle in Adoption of BCH in the country. Ordinary people not have enough power to took part and government officials are not interested to understand the worth of BCH. They are feudals , landlords and business icons . Now on date 12th of January 2022 a hearing in supreme court will go and every one hoping that supreme court will order to government to legalise it .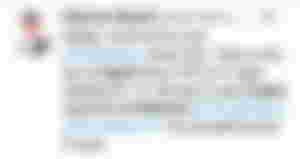 A proper merchant Mechanism of BCH is missing in the country which is another hurdle in mass adoption. Fear from law , restrictions from agencies and uncertain dollar/ Rupee rate making more difficult to it . When I see in other countries like Nigeria , Philippines and turkey ( note that there also still crypto not legalised) , a very strong merchant Mechanism existed but in Pakistan it could not deep rooted by unknown reasons. As I stated above the million of people are connected with it but individually only . With such high number of users a strong merchant services network can assist in Adoption.
🔵🔴🔵🔴🔵🔴🔵🔴🔵🔴🔵🔴🔵🔴
Thank you so much for your time to read my efforts. Leave the comments if any question regarding the topic you have . Like , subscribe and comment.
Lead image: Google ( modified at photo editor app)
Sponsors of Amjad_Ali_Waince