Absence, Health and Convocation.
Two things happened in a row which cause my absence from here in last two weeks. First I fall sick badly with high temperature (104) , low blood pressure (80/60) and low pelites count ( 15K only). This condition which was due to sudden weather conditions in my area and infection.
Second there was graduation 🎓 convocation of my elder doll and nieces couple of days ago. Two of them ( my doll and one niece) got good marks and were invited for convocation to receive degrees but unfortunately third one ( niece) couldn't get through and pushed to supplimentery ( to upgrade the marks from two subjects) exam after 3 months.
She was so embraced, worried and depressed that when both ( my doll and niece) were ready to go with me , she starts crying loudly and with flowing tears. A bad situation for me , I hold my vehicle and go to her , stamulate her courage, talk to her with motivated words and this all took my one hour. So she went little calm and we headed towards university for convocation.
Own mistakes.
We all make mistakes in the past and these can cause us to feel regretful. We may regret something we didn't do enough effort, didn't use our potential, didn't use our time well or something we didn't do that we now wish we had.
Unfulfilled desires
We may have desires or goals that we didn't achieve, and this can lead to regret. We may regret not pursuing a certain career or score which was in aim but couldn't get or not following the dreams rightly.
Lack of fulfillment.
we may feel regret because we didn't pursue our passions or interests enough. May we feel jealousy by other's success and feels regret not owning the same .We may regret not taking risks not exploring new opportunities or not living the life we wanted to live.
We all together made good counseling to her and she came back to normal with a new passion to get what lost in next three months and prove the worth in supplimentery exams.
By the way how I am looking in convocation dress which I wear only on wish of my dolls.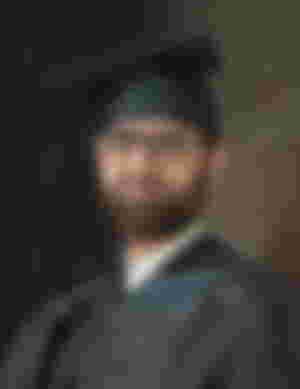 That's all for today, like upvote and leave comments for feedback. Thank you so much for your time till here. You are so precious and important to me and I means it.
Lead image: Pixabay
Cheers,
Amjad Ali
Sponsors of Amjad_Ali_Waince