A Girl Wants !!!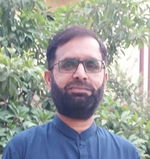 Each girl has different thinking and opinion about her life partner in future. Some has unique idealogies and some have traditional values Infront. Some are inspired by wealth and some has believe in geniunity.
Girls in any society wants these things should be in her life partner. So boys build these qualities in you .
A girl wants her partner to be genuine . So What ever you are , what ever you say , it should be genuine. Don't hide yourself and your true identity behind a bush. Don't make fake mountain because the cover of Fakeness can hurt your relationship. Stand in your words which should be true. Your words will makes you worthy. You should be realistic and honest . These values will make you more worthy and attractive.
Every girl has a wish that her partner Should looks unique. Your physical appearance matters a lot. What Almighty awarded you , you can't change but what you have , you can present it in good shape. You should be well aware of your wearing, cleanness , hair cut , shoes . You must have properness accordingly weather , occasion and time .
A girls wants her partner to be courge full and brave because she wants protection and security. So you should have enough courage to face the challenges of the day.
A girls wants to be admired by her partner for her choices. So you should be a good admirer. You should admire her for good clothing , good looking , good cooking , good saying. Your partner wants listen from you about her look , presence and visibility.
Girl never like a boring partner. So you should be a good sense of humour. You should learn to laugh , cheer , smile , joke and play. One thing more a person had good sense of humour , less he falls in stress.
Every girl wants her partner Should be strong enough in financial Field. So guys you should have a clear goal in terms of finance. You should stand on your own legs and be strong to face the real world.
A girl wants her partner to be decent personality with appropriate manners .Decent falls in acceptable category. You have to be good choice , taste . You should be modest and kind. Your manners Should reflect your wisdom and personal growth. You have to behave in a respective way.
🔵🔴🔵🔴🔵🔴🔵🔴🔵🔴🔵🔴🔵🔴
Thanks for reading !
Like and leave comment for any question raised in you mind about the article. I will feel pleasure to reply it .
Lead image: Pixabay
Sponsors of Amjad_Ali_Waince