My Own Answers From The Question Game
And so I got bored after gaming for hours, it was then I realized that I don't have a perfect topic to write about...
I wasn't bothered coz I know I'd come up with something sooner or later so I decided to read some articles and the first article I came across was that of @Cleophia2 and trust me I was so excited by the topic coz I know where it was heading to....
Its a Question game and trust me its just so fun and easy as ABC lol so here are the question and also you'd see my own answers down below....
1.) You Only Get Three Words To Describe Yourself -What Are They??

If I am to be sincere I would say, Brave, Kind and honest.... Trust me if you get to more me more you'd know am not bluffing its actually how I Truely am....

2.) Would You Rather Have A Home On The Beach Or Mountains??

Um this one is kind of like a tricky question because I have been on a beach or Mountains so I don't know which one I would enjoying living with, but I would prefer a beach coz I have always imagining myself swimming so I would prefer the beach...

3.) If You Could Jump Into A Pool Full Of Something What Would It Be??

It won't even take me 3seconds to answer this question in particular coz it will be money I will be choosing lol, we all love money right????

4.) What Do You Wish You We're Good At??

Piano, am a music lover and at the same time am into music.. I find piano more interesting than any other instrument that have been created in this world....

5.) If You Were A Dog What Kind Of Dog Would You Be??

I wish the question was about cat lol, am not a dog lover and I prefer cat over dog but i have no other option to think of a dog coz its what the question says, I would go with pit bull... Yea I know they are aggressive most times but I think I like them so let's move to the next question...

6.) If You Have A Time Machine Would You Go Back In Time Or Visit The Future??

The past is the past, whatever happens in the past should remain in the past... I would love to visit the future and see how the world had evolved and also I'd like to know how my life is in the future, if am in a better state then find God forbid if things are bad for me I'd know what to do in order to prevent such cause...

7.) What Is The Worst Lie You Have Ever Told Your Parents???

I have actually told them lots and lots of lie lol but its not worst though so I believe I don't actually have an answer for that so sad....

8.) What Is Your Favorite Joke?

I don't think I have a favorite joke but trust me I love jokes and they are all funny to me but I still can't pick one that's my favorite....
So this we're the 8 wonderful and interesting questions that I came across on her articles.... Trust me they are worth reading and answering them for yourself, I have seen stuff like this on so many articles but they are actually different questions but this one did drag my attention and am glad i answer the ones I could...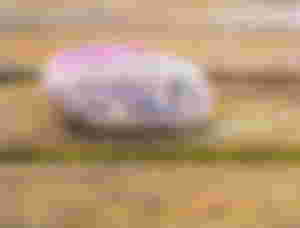 The week is almost coming to an end how are you all doing?? And also Am Glad we all are having a wonderful day/night and am excited about the next article that am going to be publishing, though its not finished yet but trust me y'all would love it....
I was inspired by a stranger that I met on Facebook about some couple of days ago, he did say some interesting words that got into my skull... And funny enough he isn't a motivational speaker but with the first 5mins of our conversation I was given a reason to keep moving until I achieve my goal....
He then talked about few things that inspired me to write an article, and I might I will be publishing the article before the end of the week...
And its titled TTT ( Things Take Time ) trust me am gonna give it my all on this article, and am looking forward to making it a 4 or maybe 5 munites read....
Stay Tuned And Thanks For Reading....
Sponsors of Amback_forgood