Have you ever been in an earning site or app that looks paying? Did you able to withdraw?
I bet not.
Let's be real. I know for sure you can actually name some sites you've tried on but decided to give up on it. The question, Why? Of course, There are several reasons why we must continue to what we do, right? But there are also more reasons to stop. In any earning sites and applications, there is always a motivating factor to push us to the limit, and there is, as always, factors to make us give up and just QUIT!
Below are some of those reasons which are proven true:
I know every cents count. And one cannot just pick dollar bills in highways, bench in a public park, table in a commoner's restaurant or any place you wish you could find some. Money is hard earned, that is why. If someone misplaced it, threw it, then you are lucky if you find it. The problem with other "earning propagandas" is that they are actually setting a higher required minimum amount to withdraw. An impossible customization where only a few can acquire. 5% of the users can withdraw their earnings and 95% are those who gives up on it.
It will take forever to earn and reach that minimum amount the site has set. So, inviting is another way for users to accumulate more points to level up their standing towards the pay out section.

I am not against inviting system but my concern is that not all people know how to invite and has the power, strategies and dedication to invite. Some would prefer to work on their own way up but fall deep and end up being unable to withdraw anything.

Inviters; Winners? You could say that. Especially those inviters on top of the pyramid.
Ever encountered a site and application with bunch of videos and ads? Well, I have encountered some application that require me to watch videos and advertisements in order to earn some points (typically costs $.001-$0.002 or less, could not even calculate the exact amount)If you watch all day, you will surely run out of data most especially if you are using mobile data connection. If you will spend couple of days watching advertisements and streaming videos, you will surely lose in the game - unless you invite more than you spend data.
It is substantial to commend and admire the hard work of those patient users who are able to arrive at the point of withdrawal. But here's another problem: The process. Usually, it will take you days, couple of weeks or even a month to successfully withdraw your earnings; the fruit of your hard works, streaming and patience.

But sorry to burst the bubble, in some cases, you cannot withdraw all of your earnings at once. That's life. You can't get all of your wants in a snap of your fingers- unless you are one filthy-rich-billionaire.
You spend time and without knowing and noticing it, you are actually wasting most of your time in it. Too focus in an unproductive things will likely to make you unproductive as a person. Imagine you've spent 4 weeks trying to reach a minimum amount yet you are only on half or less. You actually wasted your 4 weeks when you could have look for more productive and legitimate platforms.
The increasing number of hopefuls, became the fuse for the emergence of malicious and too good to be true sites and applications. That includes 150% and up investment profit in 24hrs, higher pay outs in exchange for a certain amount of invites, video streaming and such. All for which the creators and developers generate most of the income for their own.

I spend a long time seeking and failing for those sites which I will just leave as unknown to you or maybe some of you have tried some of them. But, on the month of April, God sent someone who recommended a user-friendly platform that lets you get entertained and earning at the same time. Of course, being me, who needs some more side hustles, immediately made myself an account.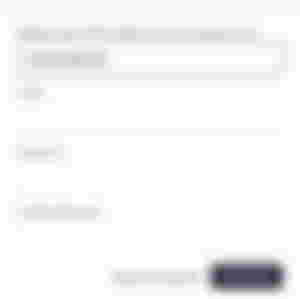 The platform is named as "noise.cash", which only requires user to post, comment and reply good content in order to receive some "tips" in the form of Bitcoincash- A well known, and good cryptocurrency to invest in.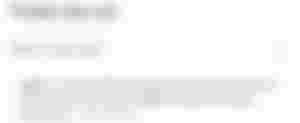 I explore around noise.cash and I get to know the basics. From there on, I started to use the site and share some events in my life, daily motivations and other random things which are worth to be shared. Days, weeks and months of using and being in that virtual world, I realized how lucky I am to find a GEM.
Yes, noise.cash is a Gem for me. It's not so typical to find an earning, learning and entertaining site like this. And I am loving it more for these exceptional reasons:
For sure you have facebook or twitter account,right? Well, some of the features there are identical to noise.cash. You can post updates, let other users comment on it, and you are able to reply to them as well. Not only that, but you can also share "renoise" other's post on your profile.

Using the site does not require expertise but originality and quality are what matters. Even though the site is pretty much for bitcoincash supporters, one can update posts abour their daily happenings, anything that is of good to be shared-not only about fiat. Another good thing is that you are not required to watch ads for the personal gains of those people behind the site. Truly a gem, right?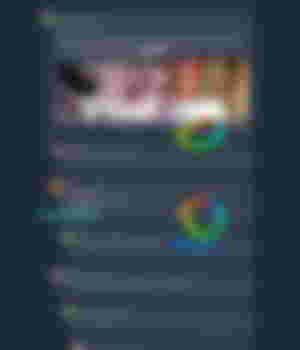 Although it cannot make you rich, you can actually rely on it to pay for some of your bills or to lessen your bills, atleast. Compared to your other sidelines online, noise.cash is a promising platform. If you know and understand the RULES, you will surely stay longer in it.
Since the tipping system pays handsomely compared to other platforms, it is usual that other take it as a motivation to participate and make more noise in noise.cash. That is why there are thousands of posts and comment a day. A proudful number for a baby platform as noise.cash.

Some users aren't really into the "tips" they can get. Especially those with healthy pockets and online wallets, they seek for someone to chitchat about cryptocurrencies or simply want to share their knowledge about investing and Hodling.
There is no need to wait. If you use bitcoin.com wallet, coinbase and other crypto wallet, you will recieve your earnings the same time or day of initiating withdrawal. Aside from that, you can control how much or little amount you want to get. There is no limit in earning if you know how to follow the RULES.

I was introduced to bitcoincash because of noise.cash. I know some of you were too. Through this site,i was able to know what the heck are these cryptocurrencies and i get to regret how late i was because i was spending my time finding scamsites.

A combination of regret and happiness that this year, i felt i am following the pace of the modernization. Honestly, you can learn so much about crypto thru noise.cash. Just take some time to read other user's post and news articles- that is essential.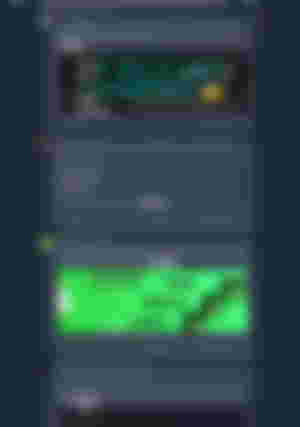 In life, we set goals and yet sometimes or even oftentimes, we failed to achieve it due to insufficient amount of motivation.

In noise.cash, there is this that generate real time motivation for every user. Club1BCH, a community of goal oriented individual who achieved their 1 bch holdings or more. Another one is the minimum pay out a user has set before pay out in the wallet section bolster more of a user's motivation to reach his goal.

There are Over 189,000 noise.cash users and wondering from which country they came from? The majority of the number came from the Phillippines, India, Pakistan, Mexico, and other known countries.

See how globalize this community is? It connects thousands of users from different places which share different beliefs, values, norms and characteristics. And noise.cash able to do that peacefully and creatively. If you are already on the site, you can observe how peaceful, kind and friendly each user are towards other user.
Since the number of users are increasing everyday, users are most motivated to create unique micro blogs to attract more subscribers. From there, their creativity are being enhance; Being more motivated. And you know what? Creativity starts thru ORIGINALITY. Some people know the formula. You see those rich-in-supporters users? Ask them.
It is our absolute duty to value our time. There are tons of scamsites out there but worry not for there are dozens of reliable ones. Noise.cash is on the upper list of that category (for me). If you haven't shared it to your friends, kindly do it now.
Noise.cash is a gem. You haven't realized that or you already had. I believe it deserves much more recognition for all the positive factor one is seeking to a legitimate earning place are all here. One can earn, learn, share and communicate with different individuals. You can actually find peace in here, make friends, build a community and bring the most out of your creativity and writing skills.
Kudos to noise.cash!
Photos came from noise.cash platform. Credits to the owner/s of the microblogs (i've screenshot) featured in this articles.
Other Source: https://news.bitcoin.com/noise-cash-social-microblogging-app-fueled-by-bitcoin-cash-tips-gathers-traction/
Lead image: unsplash.com