Serial killers are often found and thrown behind bars or executed after being arrested. But what you may not know is that not all serial killers are arrested or at least imprisoned forever. Some of these evil minds are never arrested for their ability to hide like "Jack the ripper" and others are released shortly after their imprisonment. In the continuation of this article, we want to introduce you to the 8 horrible serial killers who escaped despite the horrible crimes.
8- Criegslist predator
Number of victims: more than 17 people
Years of activity: 1996 to 2013 (approximately)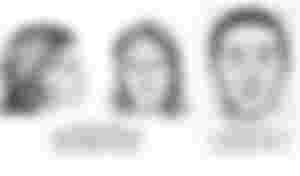 There is also a scary past among the colorful houses and beautiful beach hills of Long Island South Coast. Over the past 20 years, the bodies of more than 17 young women and a man have been found along a beautiful beach and green space around Ocean Parkway. The perpetrators of these killings targeted young women, and in most cases women who advertised through the Criegslist website. The killer in the form of a client trapped these women and then strangled them. One of the most horrific murders of this serial killer took place in July 2009. A 24-year-old woman named Melissa Barthelemy disappeared while she was last seen in her apartment in the Bronx, and what followed shocked her family forever.
In the months following Melissa's disappearance, the man is believed to be the serial killer whose younger sister Amanda was intimidated by texting and making phone calls over Melissa's phone number. He told Melissa's family that their daughter was unrestrained and that her 15-year-old sister had been harassing her for months before ending the harassment in August 2009 following a news outlet. Then in December 2010 the remains of Melissa and four other women were found in shallow graves. The serial killer, also known as the Long Island serial killer and the killer of Gilgo Beach, has not yet been arrested.
7- Pedro Lopez
Number of victims: more than 300 people
Years of activity: 1969 to 2002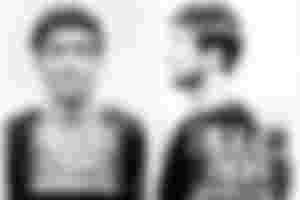 Across Colombia, Peru and Ecuador, for more than 30 years, Pedro Lopez has abducted, raped and murdered more than 300 teenage girls. As a child, Lopez experienced violence, homelessness and rape, which was so bad that he was first arrested for stealing a car at the age of 21. The first victims of Pedro Lopez, who later became known as the Andean monster, were not actually children. He committed his first murders while in prison, where he stabbed two men who had allegedly raped him. After their release, Lopez turned his attention to the teenage girls, dragging them to distant places, raping them, and after killing them, covering their bodies with newspapers or tree branches. You may be wondering how a serial killer can kill so many people and be forced to leave. Well, Pedro Lopez was finally arrested in 1980 after trying to trap a 9-year-old girl and separate her from her mother. In the weeks following his arrest, he led police to 53 graves belonging to his victims, all of whom were girls aged 9 to 12, and a massive flood dug up a large mass grave in a remote area. He even stood in front of the camera with the skull of one of his victim children and took a picture.
After 14 years in prison, Lopez was released in disbelief in 1998 on a 50-euro bail and deported to Colombia at the age of only 45 for "good behavior in prison". The horrific serial killer is now free and despite being arrested by Colombian police after a new murder was linked to him in 2002, Lopez has not been arrested and is out somewhere.
6. Angels of Death Linz
Number of victims: 49 confessions to murder (possibly responsible for 200 murders)
Years of activity: 1983 to 1989

In 2016, Vienna was named the world's best city in terms of quality of life, something that could not be said about the city in the 1980s, when four women committed the most horrific and brutal crime in Austrian history. Maria Gruber, Irene Lidolf, Stefania Meyer and Walterod Wagner were four Austrian women working as nursing assistants at Linz Hospital in Vienna.
The hospital was the end of many patients who were dying of old age or incurable disease. But this cannot be an excuse for the brutal murder of more than 200 people inside the hospital walls. The group began killing patients by injecting high doses of morphine, insulin and sedatives in 1983, but then resorted to new methods to prevent arrest. They held their victims on the ground and, by grabbing their noses, forced water into their lungs.
Because older people are naturally exposed to this type of death, no one doubted their death. This group of four called themselves "angels" and their only reason for killing the old patients was that "they are upset" and so they decided to give them a "ticket to God" and give them Kill so that "they do not hurt anyone else."
In February 1989, a hospital doctor overheard the four nurses talking about their latest murder, and in April of that year, police arrested them. All of the serial killers were sentenced to life in prison, but were released in April 2008.
5- Carla Humolka
Number of victims: 3 people
Years of activity: 1990 to 1992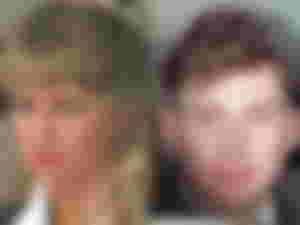 Serial killers are very successful in hiding their true selves. Carla Humolka married her first husband, Paul Bernardo, just a few months after they met, and the couple were very happy and in love with the outside world. The Humolka family also accepted Bernardo very quickly and spent a lot of time together. Bernardo had a sickening interest in Carla's sister, Tommy, and always looked at her from behind the curtain. But to her disbelief, Carla was aware of the incident and lifted the window of her sister's room to help Bernardo go to her sister's room more easily. The situation became more complicated when Humolka gave her 15-year-old sister to her husband for a Christmas present in 1990.
Homolka and her husband then sexually abused the teenage girl and filmed her. Tommy eventually died of an anesthetic overdose, but the cause of death was unknown. Because the autopsy could not find traces of anesthesia in his body. But this was the beginning of the work of this evil couple, because they also kidnapped two other teenage girls and killed them after sexual harassment. The two serial killers were eventually arrested for matching NDI with the secretions found in one of the victims' bodies. In court, Bernardo was sentenced to life in prison, but Humolka spent only 12 years in prison and was released in 2005.
4- Charlene Galgo
Number of victims: 10 people
Years of activity: 1978 to 1980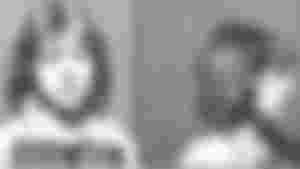 When it is said that you were an accomplice to the murder, it means that you and your accomplice are inseparable. An inseparable word is true of Charlene and Gerald Gallgo who only moved into a shared home after a few weeks of dating. They both had a dark and torturous past, making them one of the scariest killing teams in US history. They spent two months planning to abduct their victims, and in 1978 they abducted their first two victims, two teenage girls, and killed them after the rape.
Charlene and Gerald were eventually arrested in July 1980 for kidnapping a newlywed couple at a party. One of the guests saw the whole story and wrote down their license plate number, which led to their arrest in November. Gerald was sentenced to death and later died in prison. Charlene, however, was sentenced to only 19 years in prison and was released in July 1997.
3. David McGrew
Number of victims: 3 people
Years of activity: 1973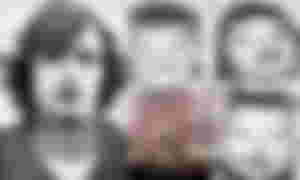 People often engage in violence, criminal behavior, and murder in their youth. So when David McGrew's retirement from the Navy in 1971, life came to an abrupt end for him. He returned to his family at the age of 20, and was soon evicted by his son who was helpless with drug abuse and his inability to find work. He was later adopted by a couple named Clive and Elsie Ralph and entered their home with their three children. Because of their busy lifestyles, the Ralphs worked out most of the day, leaving David with their three children to care for them. Everyone said that Ralph's family loved David, and he played the role of father to the Ralph family's children, who loved him dearly. But what happened when David finally killed them?
On the night of April 13, 1973, Clive left home to bring Elsie home from work at their family café. The children were asleep, and McGrew had just returned home from Migsari, but Ralph left him alone with his children. When Ralph returned, McGrew was gone and police were at their home. Ralph was taken to the police station and told that their children had been killed.
Nine-month-old Samantha apparently cried and asked for a bottle of milk, but McGrew choked her and then went to see the other two children. He cut the throat of two-year-old Don and strangled the family's four-year-old son, Paul, with a wire. He then mutilated their bodies and hung them on the neighbors' fence. David McGrew has been in prison for 45 years and was harassed by other inmates for a horrific crime he committed, but in December 2018 his parole was granted.
2- Crazy rainbow
Number of victims: 13 people
Years of activity: 2007 to 2008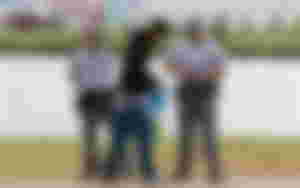 Since July 4, 2007, more than 13 men have been killed in Patriot Park. All the victims were shot in the head and their half-naked bodies were found in the same condition: the bodies of the victims were left under the bushes with bullets in their heads.
A local newspaper claimed that the serial killer met his victims via the Internet and used the Orkut social networking service, which was very popular in the area. On December 10, 2008, a retired police sergeant named Jairo Francisco Franco was arrested, and a witness identified him as the killer of one of the men on August 19. Other witnesses said the former police officer usually went to the park at the scene of the killings at night to see the men. However, he was released in 2011 after a court ruled that Franco was innocent.
1- Nikolai Zhumagaliyev
Number of victims: more than 9 people
Years of activity: 1979 to 1991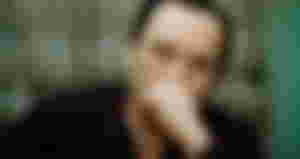 Nikolai, also known as the "tooth metal", easily had relationships with women. In 1977, he returned to his hometown of Ozon Agach in Kazakhstan after a series of prestigious jobs that included traveling abroad. But those restraints were not ineffective, causing Nikolai to develop syphilis and trichomoniasis.
This caused the serial killer to have a deep hatred for women, because he blamed them for his illness, and thus his illness led him to horrific crimes. After two years of planning, Nikolai hunted his first victim in January 1979. He abducted a woman farmer with a knife on a mountain road and dragged her into the trees. He then drank the victim's blood, shredded it and put it in his backpack. Nikolai then cooked and ate the body and later admitted that it took a whole month to eat the woman completely. After the first crime, Nikolai committed more murders because of his interest in human flesh. He also butchered and ate six other women before being arrested for shooting one of his co-workers while drunk.
Nikolai, the metal tooth, was later released on bail, which meant that no one had yet discovered his horrific crimes. Before his arrest in 1981, Nikolai killed three other women and killed one of them at a dinner party at his home while the other guests were in an adjoining room. Nikolai was eventually arrested but taken to a psychiatric hospital for schizophrenia, but escaped in 1989 on his way to another hospital. The horror serial killer was arrested again in 1991, but escaped again in 2015 and no one still knows where he is.
♤♡◇♧♤♡◇♧♤♡◇♧♤♡◇♧♤♡◇♧
Hope you like this article 🤗🤗