One of the rarest lizards in the world found in North Sumatra. Is a nose-horned lizard or has the Latin name Harpesaurus modiglianii Vinciguerra, which was once considered extinct. Based on modern records, this lizard single specimen was discovered in North Sumatra for the first time in 1891.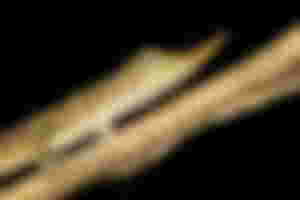 Since then, this lizard has never been found for decades. So there is an assumption that this lizard is extinct. This lizard was finally discovered by a group of joint Indonesian and international researchers who in 2018 then searched Lake Toba and around the caldera.
This lizard belongs to the genus Harpesaurus. This type of lizard usually lives in the forest. This lizard lives around Lake Toba at an altitude of 1,675 meters above sea level. The existence of these lizards is threatened by deforestation activities around their habitat.
---
image source : images.auscape.com.au