Is it worth it?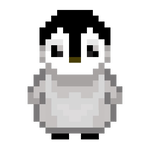 Is it worth what we are actually doing? Especially in the concept of business or work. In working we definitely have to sacrifice what we call time, thought, and energy. In addition to these three things, maybe it's just an addition that we call an additional form of effort in the concept of work.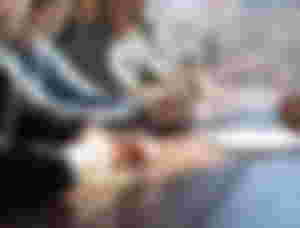 Equivalent in a sentence the value or value produced, of course in the form of clear results, most of it is valued in the form of money where money is a medium of exchange that has been agreed to be accepted as a medium of exchange in the form of buying and selling as well as the basic systematics of human life at this time.
Back to the commensurate problem, where the context of the value obtained is questionable. is it worth it?
Of course, back to each of the parties concerned. Even though in reality, seeing the condition of human nature, most people will definitely want more value. But with the existence of nature, tolerance, or lust becomes different in the end. Some are grateful for what they have got, some feel lacking, some are dissatisfied, some even find it difficult to accept reality. Each side struggles in various forms that they are involved in. Some are in accordance with their expertise and education, some are not suitable and some are even a form of luck or the "chance" factor.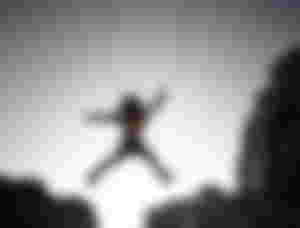 Being grateful or not, accepting it or not, caring or not caring is indeed a polemic that often generates various kinds of thoughts and is quite tiring. It's simple, but it's not as simple as one might think. Even though it's back to the identity of human nature itself.
However, if we return to the basic rules of the word effort and the existence of the word opportunity, then it seems that it is getting easier and becomes more comfortable to be able to do and be accepted as a form of the word that produces a value of gratitude.
The rules of these two things produce a lot of positive thoughts that can bring positive value in the context of work. No matter how hard it is, no matter how difficult it is, no matter how painful it is, there is still hope because of the existence of the words effort and opportunity. Because when compared to those who don't try or don't try, let alone don't get a chance, that value becomes the value of gratitude erasing the concept of worth or not worth it.
So many people are suffering, so many people are disappointed, so many people are complaining that in the end they will come back to realize that the existence of the value of being grateful eliminates disappointment, suffering, and inadequacy. Be grateful for what you have earned, even if it's of little value, imagine for those who don't produce at all.
Whether it's worth it or not, that's for sure with the concept of being grateful, remembering where opportunities are given and where there are difficult ones from oneself, of course, it will give positive values and different strengths every time. So that the factor of being aware of returning to God's thought knows better what is best for His servant, it will be felt and accepted. Rest assured that God is most merciful, all-merciful.
Then all will produce in the word of that it's worth.
-===-