Crypto underattack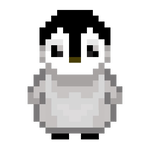 In the midst of the world's chaotic economic conditions, where a number of developed countries experienced quite severe inflation this year without the exception of crypto as an alternative that was predicted as a better financial system than the old financial system which was also affected by the impact that occurred. The crypto world is constantly experiencing shocks and disturbances that occur.
As a condition that might be seen is the start of an examination which might be said to be true or also a condition of wanting to drop crypto Binance US has become a new target this year by American financial securities where the allegations filed are said to be from problems using customer/investor funds and mixing company funds. Plus, Binance, as the largest exchange, is allegedly playing a game on the trading side offered by them.
On the other hand, Elon Musk is also accused of using his credibility as a public figure, accused of doing a pump and dumb on one of the cryptocurrencies he knows he likes, namely Doge Coin.
Another thing is also present from the crypto world itself where bitcoin developers say that NFT damages the future of crypto as a currency that is predicted to be better than conventional currency, namely fiat.
Not to mention the presence of new tokens which in fact were born only as a mere fraud project. Heal sadly Human condition in the era that is said to be modern. Each party is actually only concerned with themselves, without thinking about the impact they have made. But you can't be blamed either because this is an upbringing or doctrine of the business world, especially the economy, which was born by previous people. Remembering the saying that the strong eat. It turns out that the weak moral impression that exists, human moral education has long been abandoned.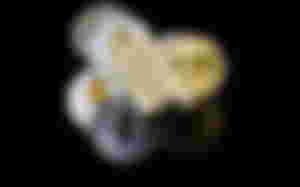 Crypto underattack looks like a mere accusatory title, right or wrong only each party knows. Crypto lovers can only rub their chests and keep on hoping for a dream where crypto can actually improve this condition that has been sick for a long time. They are not unsure but like dwarves against the rulers.
This narrative may just be mere chatter, or simply prejudice or prejudice from individuals who are affected by the current world economic conditions. Even though maybe these individuals only hope to seek justice, convenience and trust in the search for a bite of rice. The screams may not be heard, but they are truly deafening to the ears of the individuals themselves. Complaining can only be to the creator hoping that there will be better economic improvements in the future. Funny, it sounds funny, when you are sick, you start to remember God, but when you are happy, it is as if God does not exist. When you are stuck, you insult each other.
-===-