Observations from Nagoya: Dirty, Sexy, Colorful, Punk Rock Flavor
Nagoya City, Aichi Prefecture, Japan, is a slice of "somewhere else" in the land of the rising sun, for someone coming from the vast rice plains, sprawling mountains and seaside, and often boring social circles of Niigata Prefecture. For Japan, Nagoya is unusually dirty, sexy, and colorful. More like an American city — in a good way. Let me explain.
First of all, general fashion sense and demeanor. For those that don't know, outside of hostess bars and maid cafes, etc., girls don't really "show skin" in this country as they do in the West — especially in Niigata — and tend to dress very modestly. Skirts can be very short, but showing one's upper body for females is somewhat taboo. All this is fine, and a personal choice, of course, but in Nagoya, I saw several "unheard of" exposed bellies, cleavage, and other just generally relaxed and liberal and fun styles. Men and women had colored hair — blues, reds, greens, bleach blondes — and could be found hanging out in parks and sitting on curbs, which is also unusual to a certain degree.

When I went for my morning run at 5:30am, I came across a group of dudes still up from a drinking session the night before, by the famous TV tower in Nagoya's central park, and two girls — one of whom was passed out on the giant concrete block at the bottom of the tower itself — strung out and reeling from the events of the night before, which was also a weeknight. It's quite normal in Tokyo to see a salary man laying unconscious on the sidewalk, briefcase in hand and surrounded by cigarette butts and the various paper flotsam (and sometimes puke) from the night before, but not women.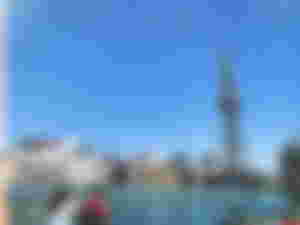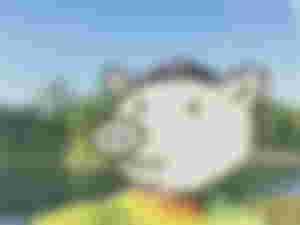 As for the cityscape itself, compared to other parts of Japan I was surprised to see how dirty Nagoya is. It's pretty normal for garbage to be all over the streets in America, but not at all in Japan. The streets practically sparkle in most cities, and look so clean you could eat off of them. People in Nagoya didn't seem to give a shit, though, and there was litter all over. Normally I don't like this, of course, but after living in pure, pristine Niigata for so long, where people's personalities can often seem as sanitized, uneventful, and colorless as the streets, I found myself actually reveling a bit in the "lived in" look of Nagoya. The colors and sights and sounds and smells really "popped" everywhere. There was real flavor.
I ran from our hotel out to Nagoya castle on the final morning of our stay, taking in the views of the city. My family and I were in town to visit the famous Legoland Japan theme park, which was a blast! Anyway, the juxtaposition of the castle with the modern, vast cityscape/construction scenes so characteristic of this and the Kansai region, was quite fucking beautiful and striking.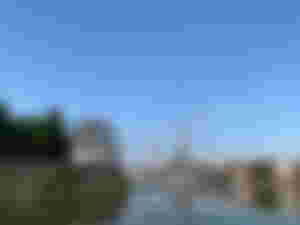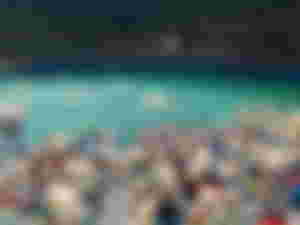 Finally, I'll need to address Nagoya's most famous food — miso katsu. Miso katsu is a fried pork cutlet (katsu) smothered in a kind of sweet, savory sauce which is made with miso, the fermented soybean paste famously used in miso soup. My fam and I went to the most famous Nagoya miso katsu chain, called "Yabaton." But! If you are going to Nagoya, be warned: "Old Yabaton" (the original store) and the "main Yabaton" — though the same chain at top — are completely different restaurants! Old Yabaton is the king, with wonderful staff, delightful skewered miso katsu, and the perfect miso sauce. The main store is a tourist trap with shitty service, over-salty sauce, and no love put into the food. It is nothing like Mukashi no Yabaton (Old Yabaton).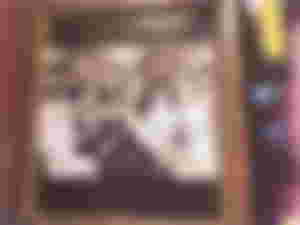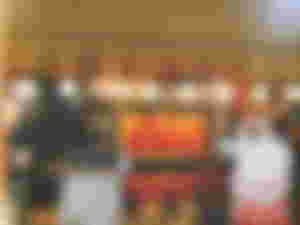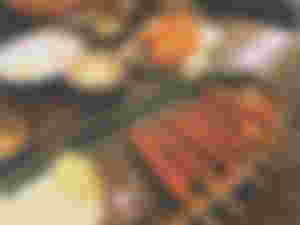 Though you can only get the skewered version of miso katsu at Old Yabaton, it beats the hell out of the main store's larger cutlet by a mile. Don't waste your time on the tourist trap! Go to the old Yabaton.
Well, I suppose that is about it. I am back in boring Niigata now, which I still love, but am dreaming of that bright Nagoya sun and all the punk rock flavor. I felt alive again and less stress for a couple days. Hmmm. Maybe I'll end up down there someday. Who knows.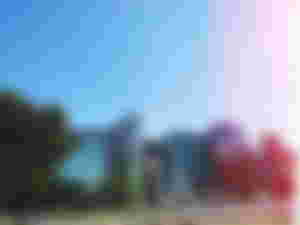 From me and the humming cicadas in the park...
また!