Tip pruning in mango variety selection and
quality enhancement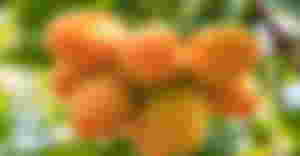 Plant any variety of mango tree
Some are sweet to eat mango, some are sour. Some are tall, some are round. Mango has so many looks and tastes because of its variety. There is no end to the variety of mango in this country. Trees are born mainly through two-seeded seeds and by the organ system. Mango is a pollinated fruit. Its female flowers are fertilized by pollen from other plants. The resulting fetus does not retain its maternal quality. As a result, different mangoes grow on the same tree. For this, hundreds of varieties of mango are created. Decades ago, mango saplings were made from seeds. That is why different varieties of mango trees can be seen in different parts of the country.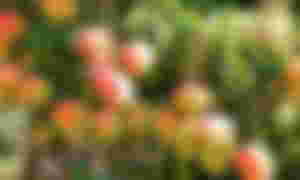 The tree that grows from the seed is called the cocoon tree. The mango pods of these trees are known as mangoes. These varieties do not have specific names. The tree is known by the name it is called. For example, sweet honey is sweet like mango, red is sweet to me, sweet is sweet to me, sweet is sweet to me, sweet is sweet to me, sweet is sweet to me, sweet is sweet to me, sweet is sweet to me, sweet is sweet to me, sweet is sweet like honey. There are hundreds of such bahari mangoes in this country. In fact, there are thousands of cocoon trees in Bangladesh but they have not been named. Only commercially cultivated varieties have been given beautiful bahari names. Some of the commercial varieties of the country have been named through history and legend. For example, high quality mango saplings collected from the house of a lame fakir in Bihar are known as lame. The mango variety collected from the official residence of Mr. Fazli, then an English officer in Malda district of India, is known as Fazli. Baiji Fazal Bibi of the Nawabs of Murshidabad was so fat that the name of a thick mango like her is Fazli, the modern hybrid mango is named Amrapali after the name of the best dancer Amrapali of ancient India which is known as Bari Mango 3 in this country. To get acquainted with the beautiful names of mangoes, I am now mentioning the names of several varieties of mangoes.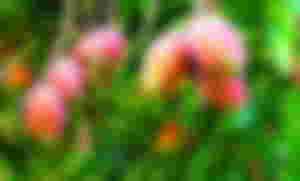 The varieties developed by Bangladesh Agricultural Research Institute are Bari Mango 1, Bari Mango 2, Bari Mango 3 and Bari Mango 4. The varieties developed by Bangladesh Agricultural University are Bau Mango 1, Bau Mango 2, Bau Mango 3, Bau Mango 4, Bau Mango 5, Sraboni etc. However, there is no end to the native variety of mango. Notable indigenous varieties are Agni, Amritbhog, Alfaz Bombay, Anwara, Ataul Ata, Ariajal, Arajanma, Arajan Guti, Alam Shahi, Pineapple, Ashwina, Ilshapeti, Kalachini, Kanchamitha, Kapil Bangri, Kalia, Krish ä Chura, Kalya, Kalia Kajla Sinduri, Kisanbhog, Kohinoor, Kua Pahari, Kalapahar, Kajal Fazli, Nak Fazli, Kaiya Dimi, Katasi, Khudi Khirsapat, Khirsapat, Golapkhas, Golapbas, Gopalbhog, Gulgul, Tiakathi, Chepi, Charbasa, Champada, Chapada, , Jilapir Kara, Bawani, Bauni Lata, Tal Pani, Darbhanga, Dadbhog, Dilsad, Delhi Ladua, Dudhia, Deobhog, Narikeli, Nayanbhog, Nag Fazli, Prasadbhog, Pathuria, Baishakhi, Barmasi, Botal Beki, Botila, Bira, Bel Khas, Bombay, Baglaguti, Badruddoza, Bombay Khirsa, Baubhulani, Badshabhog, Bhaduri, Bhabani, Malbhog, Misridagi, Misri Vhog, Misridana, Bhuto Bombay, Matichur, Mohanbhog, Rajrani, Ramvog, Ramvag ,,,,,,,,,,,,,,,,,,,,, Khas, Sharif Khas, Sinduri, Sada, Suryapuri, Surmai Fazli, Haribhanga, Hayati, Himsagar, Khirpuri, Khirman, Rangowai, Baromasi etc.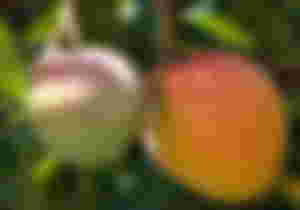 In this country, the name of Indian variety is not less. The varieties are Amritbhog, Anupam, Abdul Aziz, Alfanso, Ali Chauras, Amrapali, Ambajan, Pineapple, Aman Dashehari, Pineapple Khash, Alampur, Agamamashu, Aobek, Kent, Kala Pahar, Kaituk, Golapkhas Lal, Champa, Chausa, Choosi, Jahangir. Jamurad, Zardalu, Jamadar, Jahanara, Jaonia, Saffron, Jhumko Fazli, Taimuria, Totapuri, Daudi, Dilroshan, Dilbahar, Dilwala, Dudhkumar, Dalua, Dasehri, Dhupa, Niluddin, Nora, Neelam, Nilambari, Bomb Pirerphali, Rajapuri, Raushan Taki, Fazli Zafrani, Bangalora, Begumfuli, Benesan or Baganpalli, Bhaduria, Badami, Mitha Gazipur, Maldah, Malgoba, Malkurad, Mallika, Madraji, Lathwa, Rasna, Maghua, Patna, -E-Mashgul, Little Flower, All Drawers, Sarabati, Sensation, Summer Heaven, Subarnarekha, Summer Heaven, Sucking, Tasteful, Sukur Khand, Sarikhas, Surkha Kolkata, Seven-in-One, Sarengi, Sugar King, Himuddin, Hit , Husnara, Ratna etc. However, in case of selection of varieties, pen seedlings should be collected from trusted nurseries judging the quality of mango variety and not just the beautiful name. Mango varieties that taste good and sweet, attractive color, very low fiber, high shell and juice, thin kernel and medium size mango are considered good varieties. It is possible to get the desired result through good varieties of seedlings and proper care. In fact, what kind of mango tree to plant depends on your choice. And if he can't decide for himself, I would say, if you plant a mango tree, then plant 'Langra', if you plant more than that, plant all kinds of trees that can get good taste mangoes one after another for a few months. For example, you can use 'Gopalbhog' and 'Golapkhas' to eat ripe mangoes at the end of Boishakh and at the beginning of Jyastha, 'Khirsa' and 'Himsagar' for eating in the first half of Jyastha, 'Amrapali' for 'Ashar', 'Fazli' and more later to Shravan. You can plant Bari Mango 4 ',' Ashwina ',' Sraboni 1 to Sraboni 5 ',' Nilambri 'etc. You can choose 'Mixed Special' variety to get mango from the same mango tree in three-four stages in the same year. 'Amrapali' variety is best for roof garden. Now is the right time to plant mangoes. So let's all plant at least one good variety of mango around the house.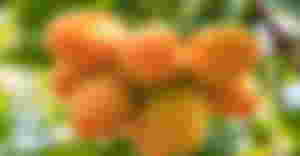 Tip pruning to increase mango yield and quality
Mango is one of the major cultivable cash fruits in Bangladesh. The fruit is incomparable in its varied uses, nutritional value and flavor. Which is why I am called the king of fruits. Bangladesh Agricultural Research Institute has been conducting multi-faceted research activities for a long time to innovate different crops and fruits, to get the expected yield of the invented varieties. Following this, a new technology to increase the yield and quality of mango was invented - Tip pruning of mango trees. At present the area under mango cultivation in Bangladesh is increasing day by day. From the roof of the house to the big garden has developed. The mango variety that is most cultivated around the house or on the roof is Bari Mango-3 or Amrapali. The variety is again cultivated by some in tubs and drums. Besides, extensive cultivation is being done in the form of gardens in hilly districts like Rangamati, Bandarban and Khagrachhari. But at present Bari Mango-3 or Amrapali variety is seen to be quite small in size. The reason for this is that research has shown that when a mango tree is caught in large numbers, it becomes smaller in size, if the tree is not given enough food, the size becomes smaller and the size of the tree becomes smaller as it grows older. As a result, the market price of the variety is decreasing day by day. Mango scientists started research on this a few years ago. Now the problem has been solved. Regional Horticultural Research Center, Chapainawabganj scientist. Sharaf Uddin Bari conducted the research work on mango-3 variety. Studies have shown that after collecting mangoes, i.e. in July, each dagger of the mango tree is 30 cm from the top edge. Or if it is cut down to 1 foot, higher yield and quality mango can be obtained from that tree in the next year.
However, pruning is better in July. As a reason for increase in yield, 3-4 new tips emerge from the cut part and buds appear in almost every branch as the new branches are 5-6 months old. At present the weight of this variety has been increased from 60-180 grams to 25 to 400 grams using this technology.
Other benefits:
1. Mango size and quality will increase;
2. Red rust disease of leaves is a big problem of this variety. The disease can be easily controlled for about two years without any fungicide sprays;
3. Different crops can be cultivated in mango orchards for 25 to 30 years;
4. Good yields can be obtained without the use of any pesticides;
5. This technology will be helpful in those who are not getting the desired yield by planting trees frequently at present;
. The size of the mango tree can be kept small, that is, beautiful canopy can be made
. Lots of fuel can be found.
Field of application:
1. The age of mango tree is 5 to 20 years and pruning should be done once in 5 years.
Warning: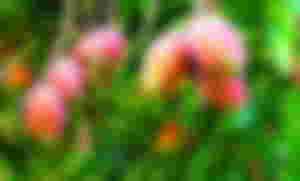 After pruning, balanced fertilizer should be applied according to the age of the plant. Irrigation should be arranged if necessary. It is better not to prune in August. Because in this case the buds may not come on the tree. If new tip or kushi comes out, fungicide should be sprayed. If mango leaves are cut, pesticide should be sprayed in prescribed dose. It is better not to use this technology with other varieties.