Collected information: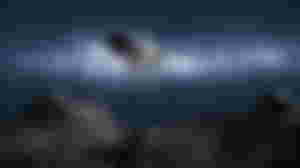 The spacecraft was returning with additional samples, NASA worried about the spread
The spacecraft Osiris-Rex was returning with additional samples
The spacecraft Osiris-Rex was returning with additional samples
A spaceship was returning with the sample. But the spacecraft has collected so many rock samples that it is now spreading in space. NASA is quite concerned about the matter.
According to a BBC report, NASA sent the spacecraft to collect fragments of rock from an asteroid millions of kilometers away from the Earth. The specimens collected from these asteroids are very important to know the secret of how the solar system was formed.
Officials at NASA's Osiris-Rex spacecraft say the Bennu asteroid's rocks contain unknown secrets behind the formation of the solar system. This spacecraft was sent by NASA in 2016. The spacecraft landed on an asteroid named Bennu earlier this week. The vehicle probably did a very good job of collecting the stones.
They say the images sent by the spacecraft show that a doorway on one side of the sample collection is slightly open due to a rock protruding out of it, and that part of the sample is leaking out from there.
The mission team said that the machine with which the pieces of stone were collected may have become too large and some pieces of stone got stuck in the middle of the lid of the machine. As a result, the rocks are spreading from the instrument into space again.
NASA scientists are now trying to see if these rocks can be safely inserted into a capsule. The head of the mission, Dante Lauretta, said a large and significant portion of the rock samples collected were coming out.
He said the spacecraft was believed to have collected pieces of rock weighing about 400 grams. The spacecraft could not collect more samples than this. He expressed concern that the pieces of stone were coming out from inside.
Thomas Jarbushen, associate administrator of NASA's science department, said NASA is now working hard not to lose what is inside. They are working with time to prevent them from going out.
The Osiris-Rex mission is expected to bring these rocks to Earth in 2023. Attempts will be made to safely insert the pieces of stone into the spacecraft. Scientists say the spacecraft will not be able to determine the exact amount of rock samples it collected.
"We have to work to get the collection capsule inside quickly and safely, but if we can do it very quickly, we will still have enough samples," said Thomas Jarbushen. We are very concerned because we think these stones will bring the key to the historic moment in the hands of scientists.