It ends with I Love You
Date: February 14, 2022
Writer: AlphaCron
Our story was supposed to be "I love you more than you love me" and "you love me more than I love you" but sad, it really did become a story just as how it didn't deserve to be just like that. I admit that it was all my fault and the blame must be on me. It's all backfiring me now, and I hate the way I love my sense of cowardice and lies back then.

Despite these things, I want you to know that I really did love you. I have several questions here, and I hope you'll remember it clearly.

Could you still remember the last time of how I slowly caressed your hair? It was the moment I realized of how I slowly fasten my affection to you over anything else.

Could you still remember the time we first met? I never had thought that it was the moment of how destiny guided us to witness a vision of a concrete happiness.

Could you still remember the time of how happiness caressed us both under the light? It was the foresight of how heartache would mean equal, equal to that of experience d happiness. Even worse, beyond the human perception of pain.

Could you still remember the last time we held our hands? It was the warmth feeling I lone to feel one more time. It puzzles a memory of how we embrace our "us" despite how we remember it only a memory now.

Could you still remember the first romantic kiss I forced? It was the sight of how my eyes could passionately view of how important I am to you, of how you wish me to treasure you just as how you treasure me or more than that, but what I did was to just let you love me all alone without me genuinely loving you back.

Will memories make me happy again just as that of our blissful past? I came to realize that a person is fool to realize that he loves someone when someone breaks away. That's exactly what I feel right now, and I hate myself.

Will I be happy that you're gone from me now? Will I be happier without you, your smell, your gestures, your voice, your smile, and your love? It was my choice to hurt you, but why am I feeling lost now? I chose this option, and yet I would be feeling this now?

If you are happier now, I couldn't do anything but to let you feel happiness, without me. I think it's better this way to let each other's hearts go. Just let me know if you would choose to because if you don't want me to come back again one more time of this one last chance, I guess it will be alright the way it isn't is.

"You never thought you could love one day and so. Loving someone as if there is no one else." I couldn't do anything else, aside of feeling to held you in my arms, even for just one last time. I guess, I would tender my farewell, I love you.

P.s What you have just read is a genuine letter which means that the context of this letter was true.
---
Greetings of love my fellow Read.Cashers!

At long last! I can finally say, "Happy Valentine's Day" people of this amazing community! Hope that you spend this day together with the people you care and love dearly. This momentous occasion should be celebrated by everyone, not just lovers.

Allow me to conclude this blog with a quote from George Sand.

"There is only one happiness in this life, to love and be loved."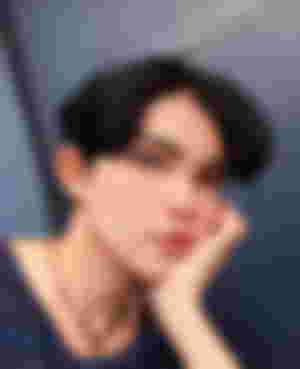 ---
---
Lead Image: unsplash.com