Benefits of Red Meat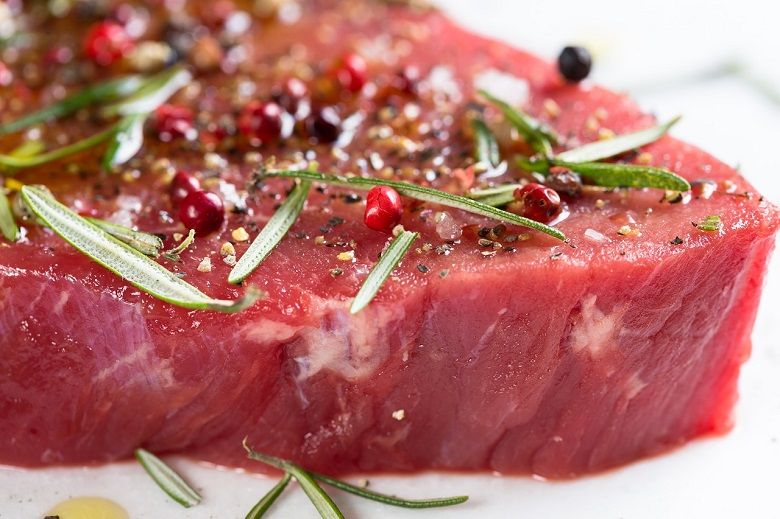 Red meat in a pure form is a good source of protein and B vitamins and has been a key part of the human diet.

Red meat is generally meat derived from farm reared mammals, such as:
Red meat is a popular food among st those following a paleo diet, in which food choices are guided by judging which foods would have been available to our ancient ancestors.
RECOMMENDED INTAKE OF RED MEAT
The Department of Health advises people to consume 90 g or less of red meat per day. A thin slice of pork, lamb or beef the size of half a slice of bread provides about 30g of meat.
Red meat is a rich source of protein, saturated fat, iron, zinc and B vitamins.
Iron is needed to help red blood cells transport oxygen. Iron deficiencies are more likely to occur in children, elderly people and pregnant women.
Zero width embed
Iron is also available dark green leafy plants, beans and grains but is best absorbed by the body from red meat.
Zinc is required by the body for DNA synthesis and helps the immune system to function effectively.
As well being found in red meat, zinc is also found in fish, grains, eggs and beans.
Zero width embed
However, zinc is best absorbed from meat and fish sources.
Amongst the B vitamins found abundantly in red meat are vitamin B6 and vitamin12. Vitamin B6 is beneficial for the immune system and vitamin B12 beneficial for the nervous system. People taking the diabetes drug metformin have an increased risk of having lower levels of vitamin B12.