Yesterday, A bomb blast inside a mosque in Madrasa Darul Uloom Zubairia in Peshawar (city of KPK, Pakistan) injured 20 children of the madrassa, martyred 8, and injured Sheikh Abdul Rahim Haqqani.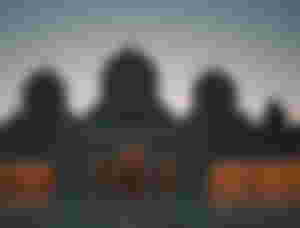 It was not an ordinary Sunni madrassa, but of Maulana Rahimullah Haqqani, who hails from Jalalabad, Nangarhar. Thousands of Afghans have been his students.
This is an attempt to cause Shia, Sunni, sectarian riots in an Islamic country Pakistan, preparation of a new army of terrorists, Pakistanis are re-entering the same war in which already eighty thousand civilians, ten thousand soldiers, martyrs shed their blood Yes, there is a different number of people with disabilities, I have been writing the above sentence over and over again for the last two or three days, today the truth has come out. Kharijites vs Pakistan Army and People.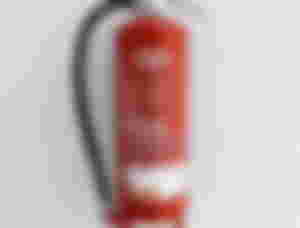 This is the time when China and Pakistan were going to take decisive steps for the independence of Kashmir. Forty-eight hours ago, Ajit Doval said on the occasion of Shastra Puja, the enemy will respond to the battle out of his head. Trying to keep engaged.
Reasons. ۔ ۔ The Becca Agreement has been signed between India and the United States. Israel has stood behind the United States and India in every way. The climax of this great game is beginning. The United States and Israel will control China and on the other hand, India will control Pakistan.
Pakistan will be blamed for carrying out a major attack in India itself. After the Becca agreement, Israel and the United States will agree with India to blame Pakistan for this attack. Pakistan will also be blamed in the FATF. It will be done because Pakistan has fulfilled 21 out of 27 conditions. This will be a new trap to put Pakistan on the grey list.
There will be an attempt of Tri-ka, the civil war in Pakistan, or India-Pakistan direct war. ۔ ۔ CIA, RAW, Mossad have reactivated.
The PDM and the joint opposition are playing their full role in spreading anarchy in the Islamic country Pakistan.
The International Establishment has entered its plan in Pakistan with an investment of three billion dollars. RAW has recently brought together all the factions of Tehreek-e-Taliban Pakistan (Kharij) and has invested one million dollars in Afghanistan.
Saudi Arabia, Israel, the United States, India are not ready to accept Imran Khan in any case, because Imran Khan has refused to recognize Israel according to his religious beliefs. Pakistani need a puppet who is acceptable to the Tri-ka, the Arab countries, to protect their interests, in Pakistan.
Turkey, China, other countries in the region, the Pakistani establishment is saving Imran.
Confronting international powers. Pakistani have to get the homeland, the Pakistani people out of the trap laid by the international establishment. The United States, Israel, and India will now be at war with all three. The Arab countries will support the Tri-ka.
Maybe the people of Pakistan have understood by now, PDM especially Nawaz Sharif, the international establishment is behind Maryam, some people of N have seen this, they say, Nawaz Sharif, Maryam Nawaz power, In the cycle of looting, they have put their party and the country on the path of destruction. That is why it was being said that Nawaz Sharif should not be given a deal. Don't send out.
On the other hand, after Tayyip Erdogan, Imran Khan, the Afghan Taliban, China has also come out openly against France. China says that what Macron is going to do will set fire to the whole of Europe. This attitude towards Muslims is not ignored. All Muslim countries should expel French ambassadors from their countries, recall their ambassadors from France.
Efforts are underway to control Turkey, Azerbaijan, Armenia, crusades, Turkey, Iran, Pakistan, Qatar, China are the targets of Zionists.
Pakistanis, Muslims, get ready, the time of martyrdom, the time of jihadis at stake, build a new block, Pakistan is about to be invaded, do not delay in announcing a brand new block, do not ignore, otherwise, you will be killed, Tri-ka The most dangerous war ever. Great game
In the end as Muslim, I especially condemn the president of France Emmanuel Macron 👎🏻👎🏻because of his brainless and heartless act which extremely hurting all Muslims all over the world.
Shame on you 🖐🏻🖐🏻 Emmanuel Macron 👎🏻👎🏻
Macron from now you are just like shit for all Muslims, you are brainless and heartless as well, You can never understand how much blind love and respect Muslims have in their heart ❤️ for the last Holy Prophet Hazrat🌹 Muhammad🌹 (PBUH).