Today, her appearance was different. A bright pink suit, a red gargoyle on the feet, a high-heeled pair, a pair of pearl necklaces, a face laden with make-up, a deep lipstick, a smile in the eyes, and a naked feast peeking out of a smile.
I looked at Ghulam Shabbir with sarcastic eyes. After all, he was Nooran's lawyer.
Leave Mian Jee (imam). The woman is poor and the world is very cruel. " He seemed to be trying to avoid it.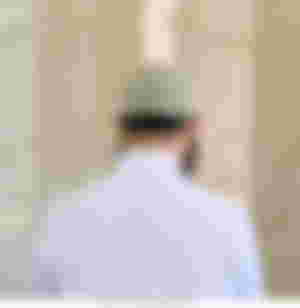 Please tell, When her clients come then does she start in front of children what's the story of the ........... I meaningfully left my question unanswered
Mian Jee, one then her children go to school in the morning and therefore go to bed early at night. Second, there is a separate room in the courtyard outside for guests. " Ghulam Shabbir replied in an offensive tone
استغفراللہ! استغفراللہ! ".
I (Imam) thought it appropriate to end the conversation there because I had realized that the disgust peeping from Ghulam Shabbir's tone was not towards Nooran.
After that, Nooran was mentioned to me in the days when I was preparing papers for Hajj Baitullah for myself and my wife. This poor man had a great desire that he and I should be in the service of Allah and His Holy Prophet and pray for the children. I also wanted to visit Mecca and Medina under some pretext. If Haji is associated with the name, then maybe the department will change it to a better place. One of the wife's nephews was a clerk in the Ministry of Religious Affairs in those days. There was perfect hope of accepting the request through him. Ghulam Shabbir had just collected the papers in the file when he arrived with some more papers in his hand.
Mian Jee had a job from you. Let me ask. " He said hesitantly.
Yes yes Mian, why not. what's the matter?"
MianJee, you are familiar with the ministry. Submit another Hajj request. " He handed me the papers
Look, Mian Ghulam Shabbir, you know very well that I am leaving home to you. And then where did you get the money for Hajj? "
I asked angrily
No, no. You misunderstood. This is not my request. Nooran's. " He said nervously.
What? Are you conscious? Nooran Kanjari will now go to Mecca and Medina? And that too with the money of his unclean profession? Heaven forbid." It was as if my body caught fire after hearing this revelation
Mian G. Prostitutes are also Muslims. And that is the house of Allah. He can call whomever he wants. All equal for it ". For his part, Ghulam Shabbir spoke very deeply
Good? May Allah call whom He wills? Wow, Mian Wow. So why should I submit an application? Tell Nooran to send it straight to Allah Almighty ". I said angrily and went into the room.
The wife's nephew came out really helpful and by the grace of Allah, I and my wife's request was accepted. When the ticket money was low, the ornaments of the dowry of the same good people came in handy. We left in the name of Allah. If you enter ihram, it is as if you put aside the sins of a lifetime. Saw the house of Allah and looked around. The day of rummy came while performing duties. There was a lot of rush. Thousands upon millions of people. A posh white sea. The heat was too much. I started suffocating. The condition of the poor wife was also deteriorating. Anger from above caused this wind to escape this poor man's hand. What a small hand, a swarm of people took me from place to place. There were strange situations. No one else cared. Everyone was just trying to save their lives. I also tried to handle myself a million times but the foot slipped. What I fell down, a torment descended. One put his foot on my stomach and the other kicked my head like a stone. Death danced before my eyes. I recited the word and closed my eyes when a servant of Allah grabbed my right hand and pulled me up and supported me.
I took a deep breath and looked at him to thank my benefactor. Suppose for a moment the lightning struck. I can see Nooran Kanjari holding my hand firmly and smiling. "How did this unclean woman get here?"There was an iron grip. I could not redeem.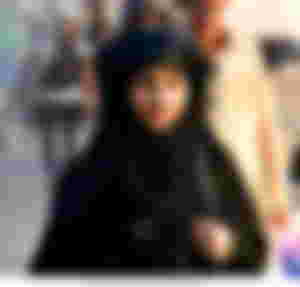 She pulled me to one side. Some women were gathered on this site. Suddenly my eyes fell on the wife who had tears in her eyes and she was groping the assembly with eager eyes. When our eyes met, everyone forgot. I ran to her and wiped away my tears
Where did you go? What if something happened? 'The words were stuck in his throat.'
To be continued....