Mian Jee, what can I tell you now? There were young men and even unmarried. What a lack of beauty in the neighborhood. Just fell in love with a girl. The girl's pimp used to let the golden bird go. At first, he tried to understand Maulana. Then intimidated. But Maulana did not agree. One night the girl tried to run away. Badami Bagh was caught at the base.
The oppressors beat Maulana Jan to death.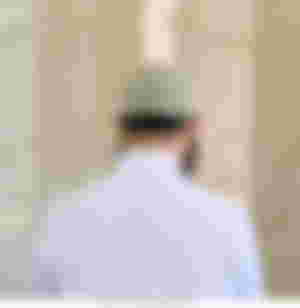 Ghulam Shabbir told the whole story with great sadness
Police etc? The killers were not caught? 'I asked nervously.
Ghulam Shabbir started laughing. 'You do great, Mian Jee too. Where does the police fall into these people's circles? Just received your extortion and disappeared. And anyway, Kotwal himself was among the lovers of this girl.
Where are you stuck in this hell? 'I was very upset to hear all this.'
Why do you worry Mian Jee? Just read and recite the prayer in silence. Some children will come during the day. Let them recite the Quran. No one bothers here so the rest will just keep doing their job. On the contrary, if the imam of the mosque is good, then the people in this town of sins only respect him. 'Ghulam Shabbir added while adding to my knowledge, then my life came to an end.
An incident took place in those early days. On the first day, when it was time for lunch, someone knocked on the door. Ghulam Shabbir went and opened the door and then came in with a covered plate of food. He started answering my question with his eyes
Nooran has sent food. Lives in the neighborhood '
I didn't say anything and I didn't have any doubts. No one would have thought of Allah. And then the hearth of the Imam's house burns less anyway. Anyway, when it remained the same for the next two days, I wondered who is the one who is doing good without showing any kindness. He was in the mosque after Isha prayers when he called Ghulam Shabbir and asked him.
Mian Ghulam Shabbir, where does this Nooran live? I want my wife to go and thank him. "
Ghulam Shabbir made a fatal mistake in hearing this. "Mian Jee, Bibi can't go there
I inquired further in surprise as if Ghulam Shabbir had broken the mountain on my head
Mian jee, I don't know her full name but everyone knows her as Nooran Kanjari.
A Profession prostitute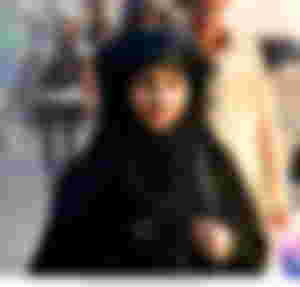 'Profession? That is, is she a prostitute? And you have been feeding us from her hand? استغفراللہ! استغفراللہ '
Ghulam Shabbir was a little embarrassed to see my anger. After a while, he said boldly:
Mian Jee, all such people live here. If you don't eat their hands, you will have to burn a permanent stove, which is not possible in your salary.
Hearing this, my anger intensified. We are noble people, Ghulam Shabbir, we will starve to death but we will not eat from the house of a prostitute.
Seeing my arrow, Ghulam Shabbir did not say anything, but after that day, food never came from Nooran Kanjari's house.
The mosque I was the imam of, strangely enough, had no name. The bus was known as Tabi Masjid. One day I asked Ghulam Shabbir, "What is the name of this mosque?" He laughed and said,
" Allah's house?"
even then? Someone will have a name. Everything happens to mosques. " I lost something and said '
Just give Mian Jee a lot of names. The cleric of the sect he comes from changes his previous name to a new one. He nodded.
I started thinking. What should be the name of this only mosque in this city of sins? What should be the name of the mosque? Yes, Moti Masjid will be fine. Pure pearls shining in the mire of sins. " In my heart, I decided on the name of the mosque and went inside giving appreciation to my choice
Where imam's wife had decorated food and waiting for him
Now let's talk about children who recite the Quran. The numbers were eleven and all boys. Mixed ages five to eleven twelve years old. They were a little naughty, of course, but they had good children. The Chapters of the Quran was recited for two hours and then went out to play in the street. Who were the children and who were their parents? I never asked or anyone told me. But then one day I became angry. One of the children who read the Quran was named Nabil. So there was nothing special about it. But it was just a little more naughty. The recitation did not seem heartbreaking. Just keep moving back and forth and waiting to play. I am also a child of forgiveness. But one day the footsteps of confiscation got out of my hands. I had a strange pain in my head since that morning. Ghulam Shabbir got massaged, took two tablets of Panadol but the pain kept screaming in his head like a bull. Despite the pain and Ghulam Shabbir's strict prohibition, I did not take care of the children. Nabil was also doing a little more mischief than usual that day.
To be continued...