Happiness kisses the feet of those whom Allah chooses. Halima Sadia is the luckiest woman in the world who had the privilege of adopting the Holy Prophet (peace be upon him) and becoming his foster mother.
My Prophet (peace be upon him) was an orphan and no midwife was ready to adopt him. But Halima Sadia gladly accepted.
In fact, Allah chose a special Halima for His Messenger.
Mr. Abdul Muttalib was also impressed by the name of Halima Sadia. Wanting to see both virtues in his grandson, the grandfather entrusted the Holy Prophet (PBUH) to Halima.
It was too late to adopt little Muhammad that all the evil deeds of Halima were straightened out by the command of Allah.
Where there was a guard of hunger and poverty, there was an abundance of sustenance. Halima Sadia paid her respects to the Holy Prophet (PBUH) with love, affection, and compassion.
The tribe of Banu Sa'd remained in my place even after the time of breastfeeding. He was five years old when the incident of Shaq President took place. He was playing with the children. At that moment, Gabriel appeared. He blessed his chest and washed his heart. Then the children informed Halima Sadia and she became very frightened and left Makkah with her mother.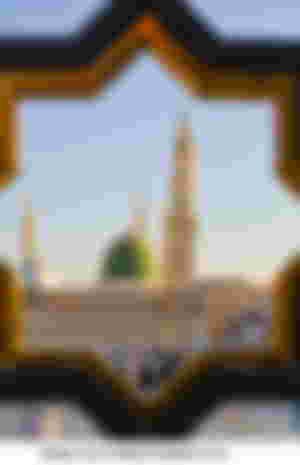 Before the proclamation of Prophethood, the Holy Prophet (PBUH) spent his youth in the study of nature. He used to consider the manifestations of nature. This is indicated in Surah Mubarakah of the last verse of the Holy Qur'an.
اَفَلَا یَنۡظُرُوۡنَ اِلَی الۡاِبِلِ کَیۡفَ خُلِقَتۡ ﴿ٝ۱۷﴾وَ اِلَی السَّمَآءِ کَیۡفَ رُفِعَتۡ ﴿ٝ۱۸﴾وَ اِلَی الۡجِبَالِ کَیۡفَ نُصِبَتۡ ﴿ٝ۱۹﴾وَ اِلَی الۡاَرۡضِ کَیۡفَ سُطِحَتۡ ﴿ٝ۲۰﴾ (الغاشیۃ)
"Do they not see the creation of the camel, and what signs it contains the wisdom and power of Allah? They have no idea what the heights of the sky are signaling! Don't you see the mountains, how they are formed? Don't they consider what the vastness of the earth is testifying to? "
It should be noted that the Holy Prophet (PBUH) did not receive training in any monastery, nor did he purify himself by sitting in a corner and doing any psychological exercises.
He lived in the midst of life. He lived a full life. He did business at the highest level of his time and in this business people recognized the iron of his morals and his character.
Due to his good deeds and honesty and trustworthiness, his society gave him the titles of "Al-Sadiq" and "Al-Amin". So these speeches were not received like this. The fact is that the iron of your character has been accepted by the people on the basis of their own experiences if they have really accepted it.
In Sunan Abi Dawood, one of the Companions narrates an incident. He says that before the revelation began, there was a conversation between me and Muhammad in a business matter. Just wait, I've just arrived. The Prophet (peace and blessings of Allah be upon him) promised that he would wait for you here.
I went somewhere and got lost in some engagements that I could not remember my promise. Three days later, it suddenly dawned on me that I had made a promise to Muhammad (PBUH). So when I reached that place in a state of panic, I saw that Muhammad (PBUH) was staying there.
You (PBUH) didn't blame me. You (PBUH) said, "So much so that in any case I was bound by my promise to wait for you here. This is an incident which may indicate what kind of experience the people of Makkah had in the life of the Holy Prophet Muhammad (PBUH) Was.
It was his morals and character that made him the apple of his eye and he called him "Al-Sadiq" and "Al-Amin".
One of the few other events of his youth is his involvement in the battle of Fajaar. His uncle Zubair bin Abdul Muttalib was a scholar of Bani Hashim and he also took part in this war side by side with him because the Quraysh were right in this war.
Although it is clear that the Holy Prophet (PBUH) did not shed anyone's blood, because taking a human life only for national or family matters was not worthy of Muhammad (peace be upon him). After this battle, some of the Quraysh youth made a vow known as the "Oath of Allegiance". They agreed that they would oppose the oppressor, support the oppressed, and preach the path of truth and righteousness. The Prophet (peace and blessings of Allah be upon him) also took part in this oath and he used to say that even today if I am invited to such an agreement, I will respond to it.
A very rare example of his foresight and foresight came to light during the construction of the Ka'bah. Purpose In this period of your life, we see the phenomena which are alluded to in Surah Noon of the Holy Qur'an, which is also known as Surah Al-Qalam:
وَ اِنَّکَ لَعَلٰی خُلُقٍ عَظِیۡمٍ
"And (O Muhammad!) Surely you are on the heights of good morals."
To be continued...