After reading my old writing, a sister came in the inbox and said you say, "Listen to what your husband is saying, for the sake of Allah, listen quietly. I bear every insult and abuse of my husband in complete silence, but It can not happen that I bear the abuse of my mother."
It's been 5 years since my mother passed away and my husband calls my mother a "prostitute" in front of me. My heart breaks. 8 months ago, I insulted my husband for saying this word to my mother. Today, now 8 months have passed, my husband has stopped talking to me. Are the Islamic injunctions only for women to remain silent, forgive, bear, otherwise angels will curse upon us, there will be no question from the husband, are all the punishments only for the wives ???
By Allah, these words of the sister made my eyes water. She further said that my husband complained to my mother that he gave the bike to the elder son-in-law in dowry and did not give it to me, although the situation was better when the elder sister got married. Then the father passed away. My mother took a loan and married me so she could not afford more.
It was written in your article that a husband can tolerate everything but the wife's loud voice is not tolerated by the husband and on the other hand, it is also a fact that a wife can tolerate everything but it is not tolerable to her to hear bad things about her family, especially her mother and father.
You must have heard that one should not take one's "ah". The concept of this "ah" is not only with parents or orphaned poor children but also with every person whose heart has been broken. In which non-mahrams, all relatives, friends and relatives and people from all over the world are included.
Yes, such and such a person is a worshiper. The answer will be, hit his all prayers on his face. Yes, he is a pilgrim, he is fasting. But after folding all of his good deeds in black clothes will be hit on his face. The answer he will receive will that first bring forgiveness from the person whose heart was broken in the world, the eye that cried in the world because of you, just think once what will happen to all such husbands if the wives refuse to forgive them at that time???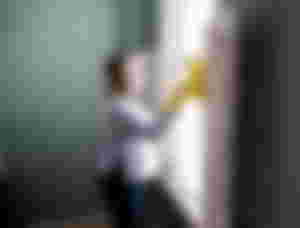 She left her home for you, breakfast, lunch, dinner, washing, ironing, cleaning, sweeping, wiping, babysitting, This job of mother-in-law, that job of father-in-law, nothing lie in her responsibility. Leave me, what are you saying? Ask a great scholar of the world, she is not responsible for any of these deeds except raising children, if she refuses, there is no sin on her.
But she does all this and yet it is not wise to abuse her, to abuse her family, to humiliate her in front of everyone, do not abuse her, she is the mother of your children, attach her to your chest, you are the servant of Allah, she is also the servant of Allah and Allah is watching everything.
It is my request to all husbands, if they can not bear to be overcome by their wives then They must not permit their anger to control them. Because in the state of anger, husbands usually use such toxic words that are not only harmful to their wives but also harmful for their new generations. Because children learn whatever they listen and watch in daily life then do the same things when they get married.
A sentence of famous Islamic speaker which he often says in his statements that "if you can't give rights to your wife then fast but don't ruin someone's daughter's life by marrying her".
The husband is the protector, and when the protector starts abusing the wives, then there is no good in this house.
Sharing a good thing is charity. May Allah be your supporter and helper.
Thankyou