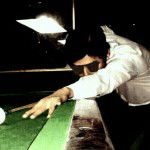 This post is especially meant to warn the ignorant or stupid girls who are sometimes disturbed by their domestic situation and trust anyone who speaks with love as sympathetic and in their ignorance dirty men. Become victims of lust! In addition to ordinary life, there are also many naughty, vagrant, and luxurious people on the net who come here only to seduce girls and take advantage of their innocence.
They have a special method by which they can easily take the girl down in the mirror. Sometimes they try to prove themselves pious by wearing the cloak of religion, sometimes they become very sweet and moral. Is won, then Inbox Messages are started, the phone number is asked, then pictures are asked and false oaths of Allah and the Prophet (peace be upon him) are taken to convince the girl that only I can see and will not show to anyone.
Now the girl who is stupid or annoyed with her situation gets involved in these things and shares her situation with the sympathizers of these dishonest people and trusts her to do her own thing and then when that girl is complete As soon as she gets on the bus, they insist on meeting her. They threaten to tell the girl's family if they refuse to meet her. The girl is called out and her honor is taken out.
And there are videos and pictures of her being used for future blackmail, that is, a decent girl is pushed into this swamp of prostitution, from which she can't get out even if she wants to, girl Just out of fear that her family might not find out, she just suffers and tries her luck at what moment she made this mistake and prays for death every moment. So my sisters don't trust someone on the internet.
Someone who talks to you in the name of love or tries to get close to you by resorting to religion, it is also possible that he is fooling you and many other girls so avoid yourself and your friends. Save too! Kindly never build close relations with strangers (boys) on the internet and never send your personal or nonethical images to them. What is the need to present yourself for the exhibition ??? Do you have an idea of ​​the damage that can be done to your life tomorrow ???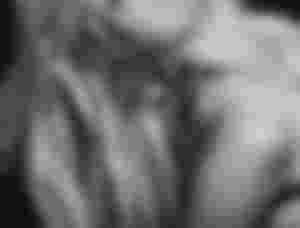 Keep your photos for your family, copying these photos without permission on the net can be misused and you don't even know about it and this thing can be harmful to you !!! There have been many incidents where pictures or videos of girls have been made and then they have been blackmailed and forced to do wrong things as a result of which many girls have committed suicide!
Suppose my sister is a girl who has fallen into the hands of such a dishonest person and can't even tell anyone how to get rid of these people or situations for fear of her family, then my sister is a You have made a mistake, as it were, but now for fear of what the family will say, please do not remain silent. Before it is too late, you can tell your mother, sister, etc. and ask them for help.
Their anger will be temporary but for your own good and will help you get out of this mess and a lesson for the future. The rest is from Allah, the Most Forgiving, the Most Merciful. Now finally !!! A message for homeless boys and men !!! A woman is holy. Do not trample her sanctity with your deeds!
remember !!! That the way you are seducing someone else's sister, daughter today, you want to commit adultery with her, this will be repeated in your home tomorrow, because the world is a rewarding process, by removing the veil from someone's daughter's body. First, suppose that tomorrow the same thing will happen to your sister and daughter, but it will be necessary! Today if you ruin someone's daughter's life then tomorrow your own daughter will be standing in the same place and you will have no choice but to bang your head!
Sometimes a few big sins of parents not only destroy their own life but children also have to face the destruction of parent's sins as such sins come into children as inheritance!! So if you want a good wife and a good daughter for yourself, then learn to respect the mothers, sisters, and daughters of others.