I have enough time playing this entertaining game, its easy handling and excellent platform makes it quite attractive when playing, we can also play in multiplayer mode, where I expose my skills and skills against other people, approximately I have about 3 añod playing the game, if you have some things to change, but it is not something that affects the game much, your connection sometimes fails a little, whenever I play I have no problem, that will also depend on the connection we have.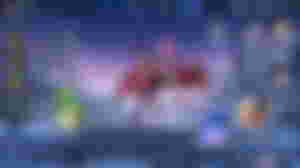 Everything starts here, this is the presentation that has this game, as you can see is very easy and simple, we have the different tray, in the case of heroes, inventory, armor, companions.
On the other hand we also have several game modes.
Classic

Ascent (Ranking)

Chaos mode
Currently they are going to place another battle mode, but still do not know how it will really do and I want to try it, each mode has its own game system, in the classic mode or ascent (classification), the map is similar, but is played in different ways, in the case of, classic mode, is used more to practice, try the different heroes and learn to play against other opponents, so you know what your weaknesses and strength, of each hero.
In the case of ranked, everything is more complex and everything counts, from a death, to a mobs that don't kill. Also, you have to play as a team if you want to win here.
Chaos mode, you really earn points, it also has a kind of top, where are the people who have made the most points. Here the heroes are not chosen by us, it is a random system. The map is totally different, much shorter, designed for a real war.
As for its bonus system, it has a system that rewards you daily giving gems, with the gems we can buy heroes. It also has other types of benefits that can be used in the game at any time.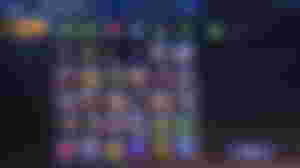 In the inventory, we will have all the items we get, either by reward or purchased, everything is stored here, also the heroes that gives you the benefits system, but only for a few days, maximum 3.
The double experience cards are also earned as you acquire higher level, we can activate and earn double for a few hours, I'm not really in favor of earning exp. because as such in the game is worth the lv we have, but if our skills. So I really do not see clearly the science of the latter.
Try heroes, I like it, because if you don't have a hero, you can try it and if you like it you can buy it, besides, they give it to you for several days, let's say we don't want to buy it but we want to try it, we can also do it.
Now, when we talk about heroes, we have a great variety, each one has a completely different ability, we must clarify the function of each hero in the game, tank; This type of hero, solid as a rock, serves to withstand a greater amount of blow, has a fairly strong power when attacking, but his movements are much slower than the rest, each character is different, so if we fight against another tank and has a person who is not the same, the skills are different, so we must know well, the weaknesses of the character you choose not to fall into innocence and lose to another player. It should be noted that in ranked mode it is always convenient to have at least 1 tank among the 5 chosen.
Assassin; this Hero has a completely different function than the tank, they are not melee, their way is the sneak attack. His skills highlight him in speed and attack, he is really leta, inside the field this warrior is king of the jungle, he has a special power, which increases as he kills the mobs in the jungle, until he reaches level 30, there he is quite lethal. As I mentioned before, they don't have good defense so the player must know how to move to be able to win with an assassin.
The mages; a mage in this game really are the most complete in the field, they have both, defense and good attack, they are also specialists in attacking in groups since most of the moderes are expansive. Regarding their powers, they are quite lethal, some more than others, but all are pretty good, they are not my specialty, I like action, and the mages are players a little quieter, they must have patience to win with a magician. Among the 5 players it is also recommended that there is a mage.
Shooter; here I wanted to get, the shooters are undoubtedly the best in skill and stress, although not so much in defense, if they are good to win a game, in a way if a team has a good shooter the game is 80% won. It is not that the shooter does everything, but a good shooter is in everything, he moves all over the map and they are quite practical, their thing is to attack everything that moves, they also have certain skills that help them to be much more lethal than it seems.
Last but not least, the support, how important are these players in the field, they are in charge of giving the necessary defense for a pitcher to do a good job, if the pitcher is good and his support is also good, everything else is completely won. Without a doubt, they are the defensive machines. In addition, they have skills that also make them quite lethal.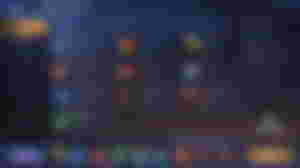 You can also choose which powers are priority when going into battle, so you can choose manuelly what skills you will have, as you go killing mobs and acquiring points, these will be the powers that will appear at the time to choose them, basically here you can study in detail, which powers have what you are looking for, so you can make your hero as lethal as you see fit.
For those who like to take their time and evaluate well both the opponent, as each power and know how to use at will the powers, this is like a library, this all the information. Quite simple.
This is the area of the spells, well it is not the big thing, here we can find the spells that the game has, it also explains in advance what the spell does, you can also read each spell and ppder evaluate which is the one that best serves you. Although there are not many to choose from, I assure you that you will find one that you like. I've always liked to use CASTiGO, especially because I like to use assassin, it gives a plus when going to the jungle and kill the mobs. Another one, quite used is the healing one, I think the healing one goes first and then punishment. So in that order if there were any top.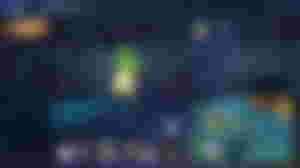 Yes, we also have a companion, they look cute, I know, they still do not have any fearsome, they are all really cuchi, the truth is that each of them fulfills a function, for example, there are several that are attacking, that is, when you hit an enemy, this companion attacks, I will not do it again until you do not charge your attack again.
We also have a defense companion, it is like a kind of turtle, that when you activate your special hero power, automatically, the companion activates its power and protects you for a few seconds from any damage.
Each companion has its own skills, even if they are attack skills, some will be more effective than others, but all of them are very good.
Well this was a brief introduction to this great game, I really invite you to play it if you have not yet done so, it is quite addictive, has excellent gameplay, it is played everywhere, you can play with friends in a private room, or with everyone randomly, it really is a good game.
Constructive criticism:
They should focus on bringing out new heroes.

Design new ranking map.

Create new companions.

Make the game more dynamic when creating groups of players.

Ideally, it would be worth leveling up, not just for leveling up and that's it.

Create clans, which could then choose their 5 best players to go to a clan war.
That's all friends, see you later, take care of yourselves.