The Best Mushroom soup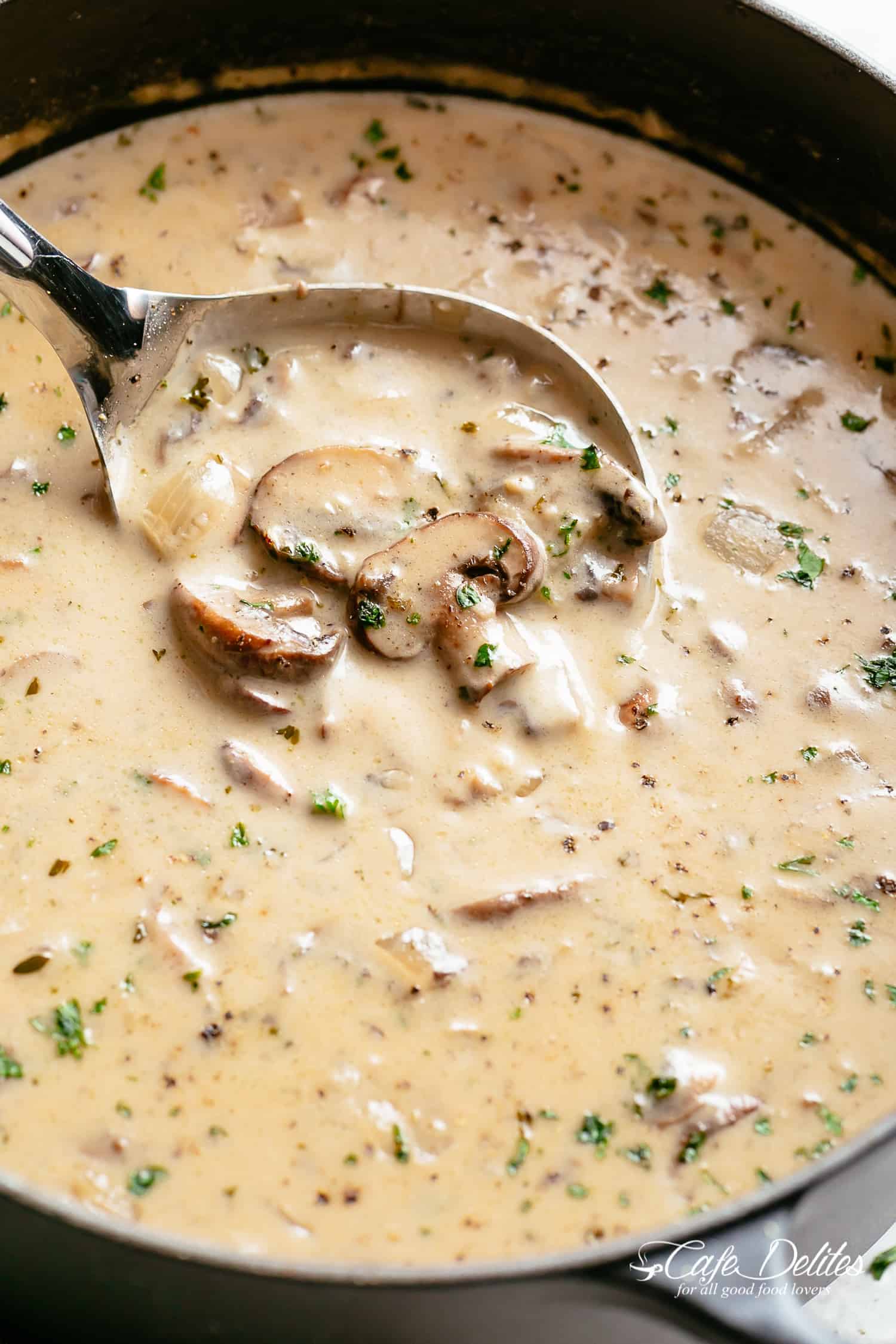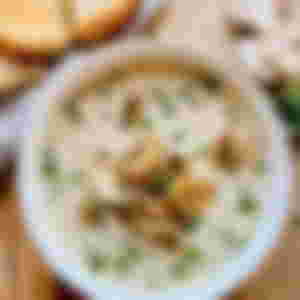 Very interesting, easy to prepare and delicious champignon soup. People with a capricious stomach will like it - the soup is perfectly digested by the body, saturates it with useful substances.
Mushroom: 300 grams
Potato: 5-6 pieces medium size
Onion: 1 piece
Carrot: 1 piece
Milk: 1 glass
Butter: 60 grams
Flour: 2 Art. spoons
Dill, parsley: 30 grams
Salt: 1 teaspoon taste
Ground black pepper: 2 pinches taste
Step 1
We will prepare all the ingredients for the soup so that we have them at hand. Peel potatoes, onions and carrots.
Step 2
We cut the potatoes, salt, pour water and set to boil. Pour in enough water to cover the potatoes a little. Otherwise, the soup may turn out to be liquid.
Step 3
We clean and cut the mushrooms. A few pieces can be cut into slices and left to decorate the finished soup. Now, cut the rest of the mushrooms into smaller pieces.
Step 4
Grate the carrots, cut the onion into cubes. Fry in a pan with mushrooms in butter for 10 minutes.
Step 5
Sprinkle the contents of the pan with flour, stir well and fry for a couple of minutes. Then pour milk, salt and pepper. Let it simmer for 7-10 minutes.
Step 6
The potatoes are cooked. We shift it into a larger pot (I usually boil potatoes in a small saucepan - it's faster). We spread the contents of the pan to the potatoes and chop with a blender.
Step 7
Finely chop the washed greens dill parsley and sprinkle the soup with it when serving.
In this recipe, it is recommended to use mushrooms - chanterelles. If there are no chanterelles at hand, you can take any other mushrooms. The taste of mushroom soup with the addition of cream will pleasantly surprise you, it is so tender.
INGREDIENTS
Mushroom: 200 grams
Onion: 1 piece
Potato: 3 pieces
Cream: 100 milliliters
Butter: Taste for frying
Salt, black pepper: Taste
parsley, bunch: 0.5 pieces
Procedures for making Mushroom soup with cream
Step 1
Rinse the mushrooms thoroughly in cold water. Clean them of dirty parts. If your mushrooms are small and the same, leave them as they are. If the mushrooms are large, cut them into several pieces.
Step 2
Potatoes and onions must be washed and peeled. Onion cut into small pieces. Grate one potato on a coarse grater. Cut the rest into small cubes. Heat the butter in a frying pan and fry the mushrooms in it until almost cooked. Add onion and fry a little more. Put the grated potatoes into the pan. Fry for a few minutes and remove the pan from the heat.
Step 3
Pour 1.5 liters of water into the pan and boil. Add chopped potatoes and cook until half cooked. Add fried mushrooms with vegetables and boil for 5 minutes over low heat.
Step 4
Now you need to pour cream into the soup. Put salt and pepper to taste. The soup is ready. Pour it into bowls and garnish with finely chopped parsley.
Thanks for giving your precious time for reading my article. ......