There are certainly two things that I love in this life, girls and cars, especially sports cars.
We've all ever had a dream car, haven't we? the one we say that if we had it we would be the happiest people on this planet and certainly for me, it would be this car.
Lamborghini gallardo spyder, yellow.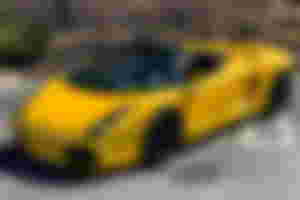 It is convertible, it has permanent four-wheel drive, The engine is the same as the coupe, but it has higher power at a higher turning speed. This maximum power version is 520 hp at 8000 rpm. and can reach a barely higher speed when without a hood: 314 km/h with the hood on. It can reach 0 to 100 km in 4.3 seconds.
A jewel of the automotive world, that even though there are much higher cars, reflecting this car I do not know, fills me with adrenaline and gives me a smile from cheek to cheek.
Without a doubt at some point in my life I must buy one of these, hard work to achieve our dreams.
What's the car of your dreams? and what car do you have right now?