Worthless
We got sick.
So we had to cancel our plans.
We can't work, we can't move.
We have no option but to stay at home and fully recover.
You feel worthless because you can't do anything?
Hindi ka makagalaw. Hindi ka makatrabaho.
Or nakakagalaw ka nga, hindi ka naman efficient?
Nakakatrabaho ka nga pero your body is shouting for rest and recovery.
You feel guilty. You feel worthless.
You feel that resting too much is wrong because you are not producing any results.
Hindi lang 'yon.
Pagkatapos ng mahabang pahinga at pagpapagaling, nahirapan ka na ulit makabalik sa momentum mo.
As if you lose your motivation.
Huwag ka mag alala. Hindi lang ikaw.
We all experience it in some way.
Hindi ka nag iisa.
And the best way to overcome this is to not be too hard on yourself.
Oo, huwag kang grabe sa sarili mo.
Hindi mo naman ginustong magkasakit.
At wala ka namang choice kung hindi ang magpahinga talaga.
So if the only thing you did this month was to stay healthy and rest?
Congratulations, you did a great job! 🎉
Walang masama sa pagpapahinga.
Walang masama kung huminto at tumigil muna.
Uusad ang mundo, oo, pero hindi ka nahuhuli.
Hindi ka napag iiwanan.
You're just right in time.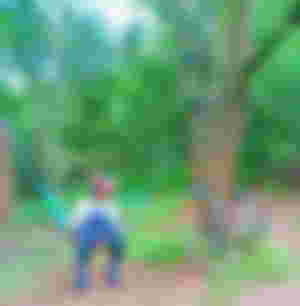 Naalala mo nung bata ka, ang dami mong gusto?
Gusto mo maging doktor kasi gusto mo gamutin ang mga taong may sakit.
Gusto mo maging abogado kasi gusto mo tuparin yung pangarap ng pamilya mo.
Pinangarap mo rin siguro maging artista o kaya maging super hero. Kasi iyon rin ang gusto ng mga kalaro mo.
Pero sa lahat ng iniisip mo nung bata ka na gusto mong maging.
May natupad man, siguro mangilan ngilan lang.
At okay lang yon.
Okay lang yon dahil sa paglipas ang panahon, nag iba na ang takbo ng buhay mo.
Nag iba na ang mga pangarap mo.
Nag iba na rin ang mga priorities mo.
Then you'll realized, hindi pala mahalaga ang sasabihin ng mundo as long as masaya ka sa ginagawa mo.
As long as aligned sa values at beliefs mo yung trabaho mo, it's okay.
As long you're able to put food on your table, it's fine.
Is it a failure when you don't get what you have dreamed of when you're young?
No. I don't think so.
Did you become successful with the path that you choose?
It depends on your own definition of success.
Are you happy?
You should be.
Kasi okay lang mahirapan, masaktan, pero at the end of the day, dapat masaya ang puso mo sa ginagawa mo.
In short,
Ikaw ang magdidikta ng buhay mo at sa magiging takbo nito.
Ikaw ang bahala sa kung anong legacy ang gusto mong iwan dito sa mundo.
Do you want to be known as a loving mother and wife? Then go.
Do you want to be remembered as someone who is passionate in her work? Then go.
Do you want to be remembered as someone who is never afraid to chase her dreams. Then go.
Because truth is,
You can be whatever you want to be.
You create your own legacy.
And it doesn't matter what it is as long as you live your life the way you want it to be and the way that it makes you happy.
As long as wala kang tinatapakang tao.
As long as mabuti ng puso mo.
Madali lang yan sayo kase matalino ka
Madali lang yan sa'yo kasi magaling ka.
Madali lang yan sa'yo kasi may pera ka.
Ah so hindi ka na magtatry?
Hindi mo na gagalingan sa buhay?
Suko ka na just because someone has "more resources" or "more capable" than you?
It's quiet disappointing that people always compare their situations to other people.
Then after they compare, they feel small. They feel less. They feel demotivated.
Tapos lahat ng meron sila, hindi na nila napapansin. Hindi na nila naaappreciate.
Lahat ng talents and efforts nila naiinvalidate na din dahil lang sa may mas magaling.
If you always keep on doing this, life will always be so unfair to you.
You want the truth? Life is truly unfair.
Ikaw na lang talaga, perspective at mindset mo na lang talaga ang magdidikta if you want to see it that way.
From now on, always appreciate what you have. No matter how little or small it may be.
Celebrate your small wins. Celebrate yourself.
Ano naman kung may mas magaling sa'yo? Ang mas mahalaga naging mas magaling ka naman sa past self mo.
You are lacking of resources?
You are lacking of what you need?
Tuloy ka lang. Trust in yourself. Gawin mo pa rin lahat ng mga bagay that needs to be done to keep going then later on, you'll see God and the universe is giving you little by little what you need.
Huwag kang magcocompare to make yourself look small. You don't deserve that kind of treatment. Tandaan mo, kakampi mo dapat ang sarili mo.
Instead, tell yourself, "Kung kaya niya kaya ko rin!"
And yes, kung kaya niya. Kaya mo rin. Baka mas mahihigitan mo pa if you only focus on your strengths, your blessings, the beauty of every little and small things, and even your humble beginnings.
Kaya mo yan. You are not lacking.
Magaling ka. At mas gagaling ka pa.
Iwasan mo lang ang magkumpara.