Selling some Bitcoin Cash for my need
Good evening to all my friends. Good evening to all my friends. Yesterday I had a very fun day and spent a lot on New Year's Eve. And I have a fun New Year's Eve party with my younger siblings. And #BCH helps me make money in this arrangement. I am really happy for that because this bitcoin cash has changed a lot in my life. Many thanks to Bitcoin Cash and all my friends who helped me earn Bitcoin Cash. And most of all thanks to the @Read.Casha and #noise.cash . Truly the only way to change my life and give me a lot of joy.
Bitcoin Cash How comfortable I feel in the current market:
I go to the Bitcoin.com Wallet for a few moments day and night and have no idea about the Bitcoin Cash Market and try to get updates. And the bitcoin cash market is much higher than before which is really very much what is really very enjoyable. When I look at the Bitcoin Cash market, I like the current Bitcoin market US$445.61.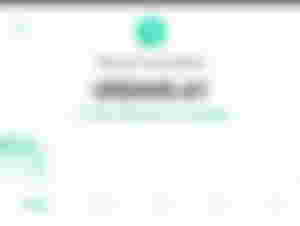 I am very happy with the price of Bitcoin Cash even though I am expecting the market to be higher. Because Bitcoin Cash is very important to increase the token price of #SmartBCH. And that is very important to me at the moment. Because I have bought some very important tokens which are much better than before. Only due to the slight increase in the bitcoin cash market price.
Now I will writing to you about why I sold some Bitcoin cash.
Friends, yesterday was the first day of the new year from 2021 to 2022. That day we were very happy. And on this New Year's Day, I organize a meal with much joy. And there we have a small meal with Friends and younger brother and elder brother and a lot of relatives to celebrate the fun moment. As far as I know, a lot of friends and a lot of people had a great time yesterday and a lot of important time. So I also arrange food and drink for everyone through a small ceremony at night. Although I needed some money to complete this arrangement and #BCH helped me.
I feel very frustrated when I don't have any cash I just have an idea that I will sell some bitcoin cash. And then I will be able to complete this arrangement properly. And I sell some bitcoin cash from my wallet and earn cash and happily finish eating and drinking with friends and older siblings.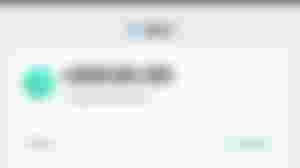 My need for bitcoin cash on New Year's Day
I am very happy to be working with #BCH in the new year. I didn't realize that Bitcoin Cash would be so necessary for me on New Year's Day. Looked so good whenever I was able to celebrate our little one event by selling bitcoin cash. Otherwise I might not have been able to enjoy the joy on New Year's Day. With some bitcoin cash sales I had a very happy New Year's Eve and chatted with friends and ate a lot of good food. And the biggest joy is being able to celebrate New Year's Day with joy by selling only a little bit of bitcoin cash.
The amount of bitcoin cash I sell on New Year's Day was enough for me. I don't want to sell bitcoin cash because I want to make a big future with bitcoin cash. And I want to achieve success by participating in trading with Bitcoin Cash. I hope I will be successful soon with your cooperation.
So I can tell you that #BCH is very important to me and at the beginning of the new year I got the support of Bitcoin Cash for which I really liked. That I am working with a very good currency.
The first day of the year I participated in a meal organized through sales Bitcoin Cash:
I chat with friends and older siblings through bitcoin cash sales and attend a meal. Of course I had to pay some money there and that money was provided by Bitcoin Cash. I sell some bitcoin cash and participate in those food events. I took some beautiful pictures of food packets at the food event and I am sharing a picture with you.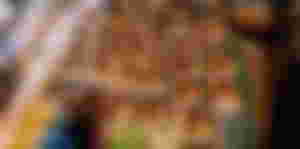 The event was attended by 22 people, including me. And on the occasion of New Year and New Year's Day we organized this meal and we are very happy. I have been able to enjoy this pleasure only by selling some bitcoin cash so many thanks #BCH.
I hope you all read this article.
Thank for reading.