Top 5 Most Popular Korean Street Foods
Street food in South Korea has traditionally been seen as a part of popular culture in Korea. Historically, street food mainly included foods such as Eomuk, Bungeo-ppang and Tteok-bokki. Street food has been sold through many types of retail outlet, with new ones being developed over time.
5 Gyeran-ppang is a South Korean snack consisting of small bread-like loaves that are filled with whole eggs, and sometimes ham, cheese, or parsley. The base is made with a simple egg batter, while the finished loaves may be topped with nuts, tomato sauce, or cheese.
These snacks are usually prepared at street stalls where vendors bake them in specialized, oblong molds. They are usually associated with the winter season and are best enjoyed warm and freshly prepared.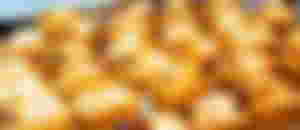 4 Korean corndog is a unique twist on a hot dog prepared by coating a sausage in corn dog batter, dipping it into french fries, then deep-frying the whole thing in oil. The dish is presented skewered on a stick and it is usually consumed on the go.
Hot dog vendors sell them throughout Korea, and there are a few variations, so they can also be wrapped in bacon, mashed potatoes, or seaweed, while tomato ketchup is typically used as the main condiment.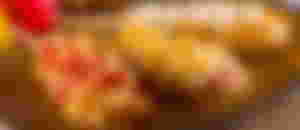 3 Salty, sticky, and chewy, sannakji is a South Korean dish consisting of raw, chopped baby octopus that is traditionally served drizzled with sesame oil. Interestingly, as the dish is served instantly after chopping, some of the pieces are still in motion, twitching on the plate.
The dish can be commonly found throughout Korean street food stalls, and it is recommended to pair it with ssamjang and green tea.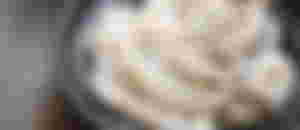 2 Jeon, also known as Korean pancakes, represents a number of pancake-like dishes in Korean cuisine that are often served as appetizers, side dishes, or consumed as snacks. Although jeon are typically prepared in savory versions, there are also some sweet varieties of these flavorful pancakes.
At their simplest, it is food that is first coated in flour and eggs, then pan-fried in oil. Jeon incorporates ingredients such as thinly sliced meat, poultry, seafood, and various vegetables. The pancakes are traditionally prepared every year during the Korean Lunar New Year and Korean Harvest Festival, although they are eaten daily throughout the year.
Some of the more popular varieties of jeon are made with shredded beef (yukjeon), oysters (guljeon), kimchi (kimchijeon), and green onions (pajeon). It is recommended to serve jeon with a spicy soy-based dipping sauce or a refreshing cucumber salad.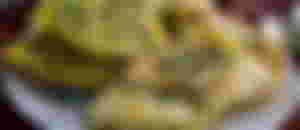 1 Tteokbokki is a spicy stir-fried dish that usually consists of cylinder-shaped rice cakes, sweet red chili sauce, and fish cakes. It is considered to be one of the top street food items in Korea, and can usually be bought from street vendors known as pojangmacha.
The dish originated during the Joseon Dynasty period, when it was used as a cure, and it was also one of the royal court's dishes. Originally, tteokbokki was called tteok jjim, a braised dish of sliced rice cakes, meat, eggs, and seasonings.
Although it was brown in color, today it is red, because the colors changed when gochuang (a spicy chili paste) was introduced in the mid-1900s. What was once a dish for the royals is nowadays one of the cheapest street food dishes in Korea, and recently, there have even been efforts to turn it into a food franchise due to continuous demand for tteokbokki among Korean people.