On the day of love,my manifestation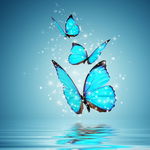 After being busy all day, I came late to greet everyone.
Happy Valentine's Day to all read cash subscribers at the beginning. Like every day, let this day be full of love for everyone.
Especially because of read cash, today I was able to wish Valentine's Day to so many beautiful and well-meaning read.cash subscribers.
Best wishes to read.cash Management in particular.
I want to talk about Valentine's Day. I know everyone has special experiences about love. Still, I want to express my thoughts about love.
Valentine's Day works an attraction in everyone's mind. But I think there is no need for a special day of love, if there is a loving person like mind then love day will be every day. To me, love is for everyone. Family, friends, neighbors, community. It is true that love has special differences.
The way you love your child, that love cannot be given to the husband. The love that can be given to the husband cannot be given to the parents. There are different types of love. At the end of the day, a word of love comes out of everyone's heart. Even after that, today is a special day.
Love is water-land-space, pervading the universe. The earth that attracts all its objects to its center also attracts this love. He also understands that the sea is moved by the attraction of the moon - or because of this love. Why not, 'love trap leaves the world'.
As soon as the word love comes to our ears, many of us become 'Ray Ray'. That is our inadequacy of knowledge and lack of social consciousness. The definition of love is,
Love is the most beautiful form of emotion. It is an emotion that is felt more than expressed. That is, everything can never be revealed. We have all read the story of eternal love since childhood. Whether it's Romeo-Juliet or Laila-Majnu, every love story is about the love between two people. What better way to express your love than Valentine's Week precedes the most awaited Valentine's Day on February 14th?
Today is February 14th, Valentine's Day. Lovers all over the world celebrate this day in a special way. We all celebrate this day in a special way.
Before asking for someone as a person of love, his consent is required. And he has to get this consent in the most decent and most beautiful way, right?
It is not easy to express your thoughts to a special person because you need to decide in advance what you want to say and what you want to do. When it comes to expressing our love in front of the people we love, we have to fall into trouble. Proposing to someone is actually something that can only be done once and if you can move the ring in the right place then you can earn the love of the person of your choice.
If the other party accepts your offer, it will naturally increase your confidence a hundredfold. If a person is interested in going with you for the rest of his life, just thinking about it will make your head randomly happy! This process of sharing one's emotions throughout one's life begins with 'Propos'. So here are some quotes to make this day a special one-
* Sometimes reality is more beautiful than dreams. That's why I love you!
* There are many love stories hidden in different parts of the world.
* Someone may have written it without our knowledge, so the future is tied to our thread.
The world around us is very small. There, when we find someone with whom we can open our minds and talk for two minutes, the whole understanding is at a great level. There is no fear in love. You find such a person, this is the expectation today.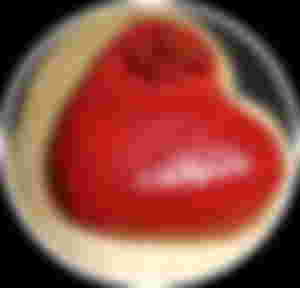 In my life, love has manifested again and again and gone .I couldn't keep it to myself even after hundreds of attempts, maybe it's a failure in my life. I have been cheated again and again. Yet I will not forget to love. As long as this mind is fresh, love will remain unshakable for all. On Valentine's Day I made a love cake. I enjoyed the day with my family by making cakes with my own hands.