June 30, 2021.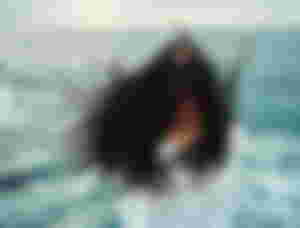 I believe in the saying by Mandy Hale,
"Growth is painful. Change is painful. But nothing is painful as staying stuck somewhere you don't belong."
I've been in the situation where I and my family is struggling about life. I want change and I want to grow. But doing these two things were hard and painful. I need to face trials in life that sometimes makes me weak to move forward and sometimes makes me go back to where I am standing and stay. But then when I thought that I will not grow if I will stay to where I am standing, no changes and no improvement will happen. That is why, I moved little by little hoping to change what's my situation is.

For a person like me who belong to a poor family, I can say that growing oneself wasn't easy. We need to face lots of trials and challenges in life for us grow. Grow in the sense that we need to be strong and firm. Strong in facing challenges and firm when in terms of decision. We should not be weak in facing challenges because we're not able to succeed. We need to be firm in decision making and before we decide, we need to think twice or thrice before doing it. Painful because we don't have enough asset to easily access here in this world. Our movements were limited because we're lack with financial support. That is why if we want to succeed, we need to grow despite of the painful trials and experiences.
But you know what? Being poor is also an advantage. Why? Because we're able to live where we'll be put in life. Cause we are strong and immune with hardships. The hardships in life makes us strong to face different kind of trials that comes in life. And we poor people don't easily get knocked by life cause we will fight until we succeed.

Change is also painful coz in order for us to grow, we need to get out of our comfort zone. A person like me needs to be courageous to get out of my comfort zone for us to embrace change. We need to do this because we want to change our status in life. Since we're already tired of struggling almost everyday just to stay alive. It's hard to deal life challenges everyday that you don't know if you'll win or not. So, in order to win the challenge we need to be ready in accepting change even if we knew that the challenge is not easy. Because in our mind and heart, we need to face it coz we want it and we have a goals in life.

I didn't mean that I shouldn't belong in a poor status of a family. What I mean is that, it's hard and painful to be stuck in this kind of status in life. Who wouldn't, right? It's much painful to stay like this, always struggling to make a living. I want to see my parents happy and experience good life coz it's painful to see them working in the farm despite their age. I don't want them to be stuck in this situation until they gets older. I want to make our life more easier and to enjoy while they're alive.

Since I don't want to be stuck in our situation like this, I did my best to fight our trials as family. We helped each other to ease the pain in our journey. I am glad that my parents wants us not to be in their shoes and they pushed us to finish our studies. For them, education is the key that we their children will not suffer like them.

I set goals in life that I wanted to achieve. I can say that I am still far from the goals I set. But atleast, I am making a little move as I grow and change.

One thing that helps me now not to feel the pain of struggling is BCH. Through noise.cash and read.cash, I able to ease the pain our family been feeling coz it was like I have a work as I stay with these amazing platforms. Why I say so? Because I able to earn here like a real employee and I know that to have a savings BCH will give my family a good fortune and it will help us change our status in life. That's what I've been putting my mind. And I believe it will happen.