The future of cryptocurrency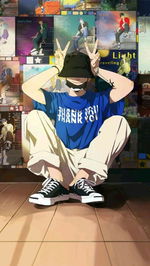 Bitcoin and ethereum or Down more than 50% from their all time highs in late 2021. While there has been small surges recent weeks, the crypto market as a whole is largely stalled. While no one knows for sure,some experts say crypto prices could fall even further before any sustained recovery.
Experts point out the possibility of 2022 being a slow year after the massive growth in 2021. The interest of people in Crypto has doubled by huge margins in Last year. Interestingly, crypto is no longer a topic restricted to investors as it has also entered popular culture with many celebrities associating themselves with Crypto assets. The following discussion help us uncover and outline of the prediction of future and their implications for investors. An understanding of possible future of cryptocurrencies could help in preparing for changes crypto ecosystems over the next 5 for 10 years.
Cryptocurrencies prices good for further in 2022. They lived into a record high of almost $69,000 in a November but they are now below $50,000 down nearly 30% from its high Carlo Alexander, Sussex university professor of finance, expect Bitcoin to plummet to a low of$10,000 in 2022, which would erase most of its games in the past year and half.
Others don't see crash in 2022. Yuya hasegawa, a market analyst at Japanese digital asset exchange Bitbank, believe that most significant risk factor is [quantitative tapering]by the Fed. He think it has been decided and is probably priced in.
Sayantani sanyal reported that manufacture point to higher Bitcoin prices mainly greater acceptance by business in higher demand for from Bitcoin ETFs. In analytics insight sanyal say that market analysts predict that Bitcoin could hit USD $100,000 by the end of 2023,and other says it can climb to the mark in the first quarter of 2022. Others write that Bitcoin won't reach more than USD $70,000 by the end of 2022.
In short crypto prediction or all over the place.
The statements regarding cryptocurrencies as next big thing in technology have a lot to do with their utility and how people receive them. Crypto regulation have a prominent impact on investors and the future of cryptocurrencies. Crypto tax reporting initiative in the 1.2 trillion by partition infrastructure package by president Biden by improve tracing for crypto activity among citizens. New crypto tax rules in the US can enable crypto investors to report their crypto transactions. New initiative such as introduction of 1099-B text forms featuring cost basis information could help in reducing the problem of crypto tax filing.
Regulations can also influence the cryptocurrency future scope through an effect on cryptocurrency prices in comparatively volatile markets. Market volatility can witness any trend in the event of regulatory changes. However,crypto regulations would only improve trust in crypto, thereby driving confidence in crypto assets.
According to The Ascent, Ric Edelman, founder of digital assets council of financial provin professionals predicts that more than 500 million people worldwide will on Bitcoin by the end of 2022. Coin telegraph,BlockFi co-founder Flori Marquez agrees, crediting regulatory clarity and improved understanding of the industry for helping drive great adoption.
The only thing stopping cryptocurrency from reaching main stream financial use causes such as everyday payments is the lack of visibility. Where do buyers use script of currency regularly to purchase clothes? On the other hand, they cryptography future scope night change with adoption of Crypto payments by major retailers.
Although the dynamics of how volatile cryptocurrencies can serve institutional use cases are still under research, the everyday value benefits for Crypto uses can improve in future. You could also notice better stability in Crypto prices with the massive scale of adoption. It is important to think of how the real use causes of Crypto in the actual world can increase its value and demand.
The future of cryptocurrency is in 2022 and beyond is considerably uncertain. Crypto adoption increased by unreal margins during dependomic and the cryptomorkee registered humongous levels of trading volume in 2022. The cryptocurrency future prediction for 2022 emphasize regulation and approval for Crypto ETFs along side institutional adoption.