Well at the start I only been encourage to join this platform called read.cash due to the fact that it giving a bitcoin cash - a crypto currency that was fork from Bitcoin and I enjoy my first week here where I start earn fast a crypto currency than doing my old days of earning crypto in other site.
You can't blame me anyway if from the start I only see the read.cash as source of income when I am new but I didn't expect that this platform was been have already have a big impact to my life which change me.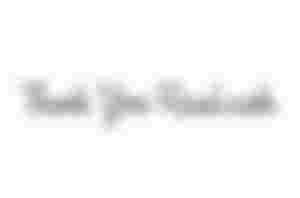 Before as you can see in history of my writing here you could found out that I'm like a newborn baby in writing an article I didn't even know how to form my thoughts or even try to make it clear the theme I want to wrote for my readers. honestly I just write something just to have an article since the platform before is easy where you gain a points that converting to BCH in server time reset. I never been seriously try to do an effort and there is a time on my first week that I'm nearly get encourage to follow the tricks of others just to gain points but before I even try that, thanks to @Jane where she open my mind that don't follow that group of bastard that trying to destroy this good community. It thanks to her I realize that there is much more potential to earn more opportunity in future if I only focus and give some effort to write a standard article and not a rubbish one.
Standard article with effort can give you ;
Peace of mind - you will not feel guilty to what you are doing since you know to yourself that you give a shot of effort to write an articles that you own.
Loyal Subscriber - subscriber or follower is easy to gain by little gimmick but are you even sure that all your subscriber is reading your preach? so that is what you can gain by doing an effort on your article a loyal subscriber and follower that will read all your writes because they know how you work hard for the article you give effort.
Education - well writing an article must need a massive research so while your creating your article you'll also gain some knowledge about the things you are trying to explain to your audience. sometime it elevates more knowledge that what you had already.
Skills - you gain sometimes some skills by just writing. how? well if you really serious on writing your article you must need first to understand what your trying to explain and researching is not only the way to get it explain. It also better to experience the thing you try to explain and sometimes you'll learn how to do this or that which eventually can be a way to gain some skills. example if your article is about a cooking you should better to cook first so you could explain it well. that way isn't that already a skill to gain?
Enhance your ability to think - writing an article is enhancing your ability to think since you must need to think every word you wrote to gain an attention of readers
Right now I can't say that I'm already good enough to write an article but at least I'm proud to say that I know for my self that I'm already improving little which I enhance already the boundary of my limit and that was one of the things that read.cash changes in me. I'm very thankful to this community and platform its not only changes me in principle but also enhance my knowledge and skill.
Its already been over a month since I join this wonderful platform, I meet a lot of people where I gain knowledge by interacting with them and by reading there articles which is a big factor of my change on view.
I'm writing this article to thanks not only the platform but all the people who inspire me to change myself from my old to my new self now.
I'm deeply thanks to
first and foremost to read.cash you give me a path where I can walk with a pride and opportunity to look more forward and have a dream.

@Jane thanks to you due to the fact that you make me realize the worth of this platform.

@Eirolfeam2 thanks to your inspirational writings where I realize that there still a way to Improve my life your younger from me but your life experience and achievements that you shared here is inspirational that give me idea how i can fix mine.

@alberdioni8406thanks to your crypto currency knowledge I start to learn how can i manage my own portfolio

@Dreamer thanks to your articles it never been bored here

@MarcDeMesel thank sir for this article Risk For Bitcoin Cash = Up which I learn a lot about bitcoin and bitcoin cash and there market even some part is confusing for a newbies like me at least I still gain some knowledge about trade which teach me that there is really have big potential in investing to those crypto.