The Filipino had an exclusive Crypto Exchanges - Coins.ph Pro
If your a residence of the Eastern Nation called Philippines then you must start to acknowledge that the Nation now was already emphasizing and adopting the new world money which is called crypto currency. All organization either private or government was already using an online transaction which is the reason for emergence for popularity of some online payment apps and wallet here in Philippines.
One of the popular wallet here was the coins.ph which is really a friendly user apps for either paying or receiving money
and one of the reason for its popularity in Philippines was you can invest, buy/sell, & send/receive some of popular crypto currency in world such as
Bitcoin (BTC) Ethereum (ETH)
Ripple (XRP) Bitcoin Cash (BCH)
Axie Infinity (AXS) Chainlink (LINK)
Small Love Potion (SLP) USDcoin (USDC)
Kyber Network (KNC) GALA (GALA)
The Sandbox (SAND). Maker (MKR)
Yield Guild Games (YGG) Uniswap (UNI)
Decentraland (MANA) Aave (AAVE)
Theter (USDT) Polygon (MATIC)
Basic Attention (BAT) Chiliz (CHZ)
Apecoin (APE) Enjin (ENJ)
LooksRare (LOOKS) Shiba Inu (SHIB)
What is Coins.ph Pro?
It was a platform website for exchanges trade of crypto currency using the Philippines Peso (PHP) as its governance token. here you can either set a buy order or sell order according to your preference price thru limit, stop-limit or market condition order.
by this way you can maximized your profit by buying the crypto assets in lower price and sell it in high price as long as you meet the price market on either transaction. It will help you if earn much better profit if you had an idea on when its going to bearish/bullish trend.
How to sign up and sign in coins.ph pro?
first sign up in coins.ph using either your cellphone number or email address. once you already created your account upgrade your account level atleast in level 2 via uploading your valid ID. then when it successfully upgraded type on your browser the link below
then log in your account in coins.ph that you register above.
Get Started to know the features and function of the coins.ph pro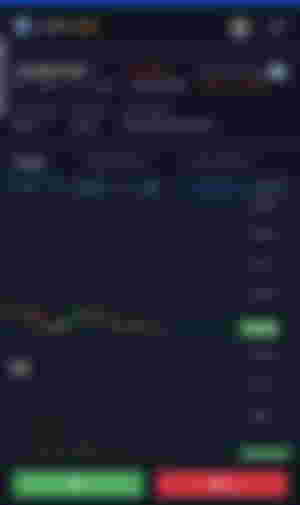 The Chart above is showing the price movement of XRP on Philippines peso
XRP/PHP is the assets pair function where you can change anytime by clicking the arrow button down next to it to show the list of pair trade in coins.ph pro while the number below it was the volume of the assets that was inside the platform. and the red color number next to it was the current price of the market for the asset.
The two button below the picture which is buy and sell was the option for your order trade. once you click it the picture below will show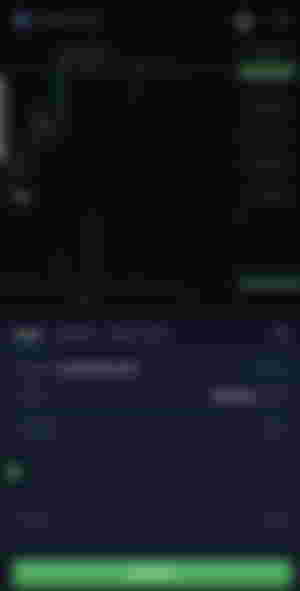 you need to choose on what type of set order condition you will do for your trade order.
Limit order 
where your set order is triggered to be filled once it meet the limit price you put for the assets in market. example you set a price of 20.00 PHP on price then you put a volume order of 25.00 XRP which is amounted of a total of 500.00 PHP. this order will be posted in the market and going to be filled once the price market of XRP will reach equally or lesser than 20.00 PHP.
Stop-Limit
Is a type of an order where it was conditional. you must not only set the limit price but also set a price in either mark, index, or last price market. so your order here will be only triggered to be filled once it meet all the condition price you set in your order.
Market order
here you only need to put the quantity you want to order since the price set is already set in current market price.
To deposit you only need to go in partners store that offered a coins.ph cash in such as 7/11, western union, palawan, SM, Robinsons etc. or transfer funds thru E-wallet that offered an InstaPay. you can also directly transfer an ERC-20 token that was on the list of available in your coins.ph wallet.
After you got funded in your coins.ph wallet you can already transfer in it your coins.ph pro via following step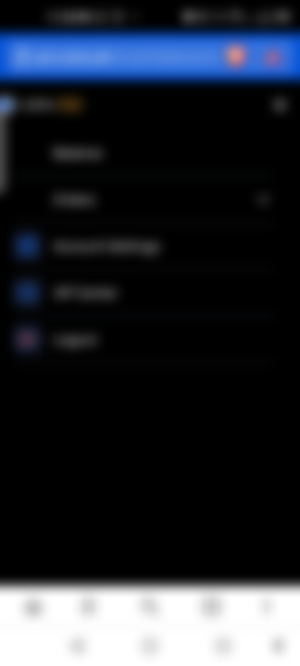 Click the human avatar logo in the top right corner of your browser then the picture above will show.
choose the balance and the picture below will be shown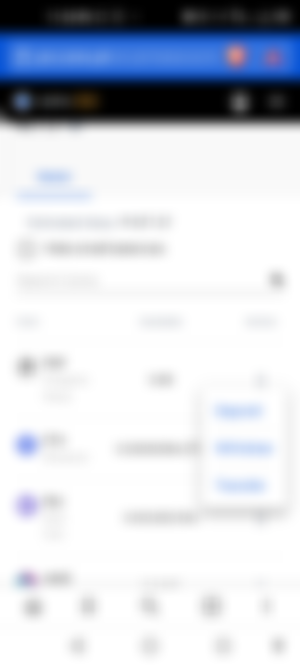 Click the three dot button from right corner of the assets then choose your actions. and put the amount you want to transfer in.
The Deposit and withdraw in coins.ph pro is directly connected in your coins.ph wallet which is mean if you deposit the assets from coins.ph wallet account will transfer in your coins.ph pro account and vice versa if withdrawn.
While the option transfer is an option where you will transfer your assets funds in other exchange or crypto wallet.