PipeFlare dominates the NFT and play to earn games
Pipeflare was released its own token the Flare token (1FLR) and also not going to be lack of demands of the trending NFT. the site was already started since early quarter of the year 2020 where you can claimed a Zcash (ZEC) token and PIVX (PIVX) token every 20 hours. from there release they get started to reach there goal on the roadmap they plan where they reward there user a token to advertise the blockchain technology and promote some crypto coin in mass adoption.
WHAT IS PIVX AND ZCASH?
Learn and get to know more about this here in this link
For Zcash click here and for PIVX click here
Using the platform in early year of the project the user only can claimed PIVX and ZEC with a multiplication of the rewards can claim per day once you did the task and requirements such as referral bonus, account link bonus, daily log in bonus, and using brave browser.

you can make your token claimed multiply by linking your social account in Facebook, Twitter, Apple account, gmail account, and Linkedin. before the highest bonus claimed you can reach is only 6.25x.
max of 1.25x from daily star counter on its 6th day.

max of 1.5x on claiming the pipeflare rewards using brave browser.

max of 1.5x on linking your social account.

max of 2x referrals
but now on year 2022 the max limit of bonus claimed was over 16.75x
which is from the newly added program the NFT collection of maximum of 5 pcs NFT pyro that gives 1x per NFT. and 3x bonus max from playing a hand in rock paper and scissors using your Flare token (1FLR). and getting subscribe on as supporter which is giving you an extra 2.5X bonus claimed.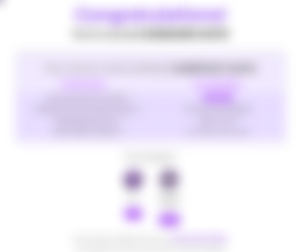 On month of August year 2020 the Pipeflare adds the DASH token and starting to plan to delist the PIVX on its faucet rewards. The platform started to change and get vision for the future
2020 Vision And Beyond

Posted On September 1, 2020 in PipeFlare Updates

PipeFlare is currently a Faucet, but it's going to be so much more than just free ZEC or free PIVX.

Our vision at PipeFlare is to create a fun hangout spot where our community can play games, learn about technology, and learn about crypto.

Short Term Goals

Goal 1: Incorporate games and leaderboards

We're shooting for 5 to 10 fun games where users will compete in daily/weekly leaderboards for prizes in ZEC. Who doesn't like games? Games are a great way to learn about crypto.

Goal 2: Create a Monthly Member Tier

We're researching creating a "Subscriber Tier" which will give users access to "Subscriber-Only Leaderboards" with higher payouts. We're exploring all the benefits of this Tier, and are open to ideas.

Goal 3: Create a Master Referrer Tier

At the request of many referrers, we are looking to create a "Master Referrer Tier" which will give referrers access to enhanced analytics and much higher payouts.

Medium Term Goals

Goal 1: Multiply Games x10

We're looking to include 40-50 games in our arcade.

Goal 2: PipeFlare Token / Unique Items / Customizable Avatars

In line with classic crypto gaming, we'd researching how we can create customer skins / avatars to be used on PipeFlare.io. These skins and unique items can be purchased using the "Flare" tokens, which can be won at our arcade.

Goal 3: Incorporate Community Badges

Like all good community sites, we want to incorporate badges. Badges can be earned for a variety of things, such as # of games played, # of games won, #of claims on the Faucet, etc… Perhaps we will have a community badge contest to see who comes up with the most fun ideas?

Long Term Goals

Long-term, we have a single goal. To help game developers from around the globe create a passive income by hosting their games on PipeFlare.

Every high school student, college student, and indie studio will be able to host their games on PipeFlare and earn a % of the rewards. We hope that this will help the amateur game developers looking to make a name for themselves, and put some money in their pockets.

We are particularly excited about how this can help improve the lives of developers in 3rd world countries who have a really tough time monetizing their art/games.
there vision on 2020 already started to get shaped now and we already starting to experience much more rewardable and better environment in the platform. From simple Faucet site get evolve now as Play to earn site.
On month of September year 2020 the platform was released its very own token the Flare token (1FLR) where it was supported by the Polygon Network which is one of the top network that providing the Play to earn Industry. after the pipeflare started to cooperate on polygon network the platform started to get famous by being a play to earn site all of token that was listed here was starting to increase its value by little since the player and user of the pipeflare was starting to learn not only the basics but also the deepest used of the blockchain technology and the token that was promoted here such as DASH,ZEC,and MATIC.
Introduction for Flare token (1FLR)
Name of token : Flare token
Network : Polygon Mainnet
Contract Address : 0x5f0197Ba06860DaC7e31258BdF749F92b6a636d4
Symbol : 1FLR
Decimals : 18
Where the Flare token it used?
1FLR can be swapped between other tokens and coins on the Polygon Network. This can be done through swap exchanges such as QuickSwap and SushiSwap. As the Flare Token grows, it will begin to be listed on more currency exchange platforms.

1FLR can be used to purchase almost everything on PipeFlare's site at a discount of up to 35% off. Users are able to buy in-game upgrades that can only be purchased with 1FLR. Users are also able to purchase memberships, referrals, NFTs. As PipeFlare grows, there will be even more use cases for Flare Tokens

1FLR is the primary token that you use to wages to play rock paper and scissors
take note : 1FLR Token supported wallets include MetaMask, Brave Wallet; D'Cent; and Trust Wallet.
How to get 1FLR?
claimable in pipeflare Faucet

can be purchased through polygon network swap using MATIC or any token that was in polygon network list

Pipeflare airdrops

playing Games in pipeflare

Staking you 1FLR to earn more Flare tokens

competition on Pipeflare
To learn more about the Flare token proceed in this blog
By the year of 2021 the Pipeflare started to introduced the Supporters perk and NFT power ups which make the user daily rewards be more bigger.
An NFT minting in the pipeflare is usually be accommodated around from 15$ upto 300$ per piece which is giving you a boost of 100% or 1.00x bonus in claim. collecting them will increase your daily rewards in faucet and give some boost effect in the games.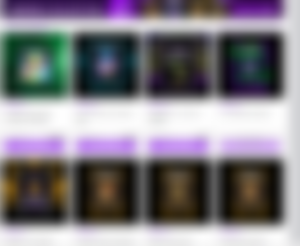 while the supporting perks can be subscribe from 1.5$ upto 20$ per month. which is unlocking some beneficial effect for the account of the user.