Philippines is already a fully blockchain user
Ever since the blockchain technology release over the world Most of Top country in continent of Europe, Asia and America already start to pay attention on it due to the fact that the technology is given a high beneficial and had a great impact on the economy of one country that trying to explore it.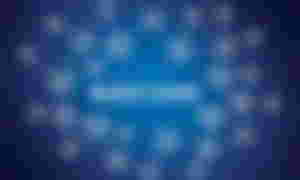 Blockchain technology is advancing through the way of easy transaction on another where most of top company over the world is keep trying to hold the technology thru research and keep upgrading it on its own.
Not only a private company is trying to explore the said technology even some sector of the government of different country is trying to research it and make there own exclusive and upgraded version of the blockchain technology that will suit on there own sector.
Blockchain is technology that builds a trustworthy service in an untrustworthy environment. It uses replication of distributed systems to build a decentralized service that achieves the same goals with a trusted centralized one. Since 2008, blockchain implementation has exploded, primarily driven by its native ability to support any type of digital transaction. Blockchains have been adopted by Wall Street investment firms to enable transaction cost reduction, Silicon Valley startups as an alternative means of raising funds through initial coin offerings, and by one government, Venezuela, to encourage global investment into the country. The algorithms that power these distributed transactions have given rise to an altogether new method for securely storing data in a digital world that is oftentimes adversarial. Because blockchain guarantees high service availability as well as data integrity, any industry in which transactions or processes rely on the use of a trusted third party, or where a strong guarantee of security is required, can consider implementing blockchain solutions, as should governments worldwide.
China

Japan

USA

Switzerland

Singapore

South Korea

England

Ukraine

UAE

Kuwait

Canada

Philippines
The blockchain technology is already advancing through a course which it provide a healthy economic on a country and a better opportunities and service to its citizen.
In Philippines even the crypto currency is still not supported by the government law, the spread of different crypto currency is still spreading like pandemic due to the rise of different opportunities and high profit through investing in one crypto currency.
Bitcoin surge in 2017 here in Philippines where million of Filipino citizen adopt and invest on it which it became a most topic in the country. where some government sector and a private sector is debating on the effect of the bitcoin in our economic.
In 2020 the NFT crypto and the play to earn has became famous in Philippines where most of youth and either adult is investing on it to earn profit.
Through the upgrade of the gadget and mobiles phones this past few decades the advancement of technology and birth of the digital payment is undenial proceeding to grow here in Philippines.
GCash is a Philippine mobile wallet, mobile payments and branchless banking service. Introduced in 2004, it is owned by Mynt (formerly Globe Fintech Innovations), which is a joint venture between Ant Group, an affiliate company of the Alibaba Group and the operator of the world's leading open digital lifestyle platform, Alipay; Ayala Group of Companies, one of the Philippines' largest business conglomerates; and Globe Telecom, one of the Philippines' largest telecommunications companies (on Globe's side, GCash is under 917Ventures)
As of 2019, it had 20 million active users and more than 63,000 partner merchants in the Philippines. However, in two years, owing to the rise of digital payments in the Philippines due to the COVID-19 pandemic, these figures more than doubled, with 46 million active users and 2.5 million merchants and sellers as of August 2021, making GCash the country's undisputed mobile wallet giant.
PayMaya Philippines, Inc. (formerly Smart e-Money, Inc.),commonly referred to as PayMaya, is a Philippine financial services and digital payments company based in Metro Manila, Philippines. It was founded in 2007.
In 2016, PayMaya processed $1 billion in transactions.
As of September 2021, it has 38 million registered users.
Coins is a Southeast Asian fintech company that enables anyone, including those without a bank account, to easily access financial services directly from their phone.
Founded in 2014 in the Philippines and serving over 10 million customers, Coins.ph is one of the first blockchain-backed platforms to reach significant mainstream consumer adoption. The company's mobile app provides consumers with direct access to banking and digital payment services, including local and international remittances, mobile air-time, bill payments, game credits, and online shopping.
The company has also built one of the country's largest cash distribution networks, operating through over 33,000 partner locations domestically and over 500,000 locations worldwide.
Coins.ph is regulated by the Bangko Sentral ng Pilipinas (BSP) and is the first ever blockchain-based company in Asia to hold both Virtual Currency and Electronic Money Issuer licenses from a central bank.
BAYAD CENTER is the country's pioneer and leader in the Outsourced Payment Collection Industry. Now, more than ever, we continue to blaze the trail in the industry by providing a dependable bills collection solution to its corporate partners, creating business opportunities or its franchisees, and offering the public a reliable and convenient bills payment service.
BAYAD CENTER is a member of the two major franchise organizations in the Philippines, namely: Philippine Franchise Association (PFA) and the Association of Filipino Franchisers, Inc. (AFFI).
History
The BAYAD CENTER was originally known as the Payment Collection Service, a division of Corporate Information Solutions, Inc. (CIS) established in May 1997. In 2006, BAYAD CENTER has spun-off from CIS to become the CIS BAYAD CENTER, INC (CBCI). A year later, as part of its mission to be present in every possible neighborhood in the country, CBCI transitioned into a franchising organization.
In March 25, 2008, CBCI was awarded the "Investor in People" (IiP) certification by the People Management Association of the Philippines and the UK-based IiP Quality Centre. This coveted global recognition honors CBCI as a company that nurtures the development of its employees side by side with its own corporate growth.
BAYAD CENTER is now the leading brand in the over-the-counter multiple bills payment collection business. It proudly provides the public a worry-free payment collection service for organizations in the following sectors: utilities, government service, telecommunications, cable TV, Internet, insurance & pre-need, healthcare, transportation, electronic wallet, credit card, real estate, financial services, arts & entertainment, columbarium, memorial park, and charities.
We can already said that the Nation of the Philippines is a fully blockchain technology user since most of the transaction now here is being process thru online transaction, About 80% of the population of the Philippines is using a mobile payment and transact thru online.