I raised my Free $2.00 of Crypto at total of $3,989.80 in 5 years
My trade journey start since year 2018 where I put my effort to study all different kind of strategy just to build my strategy management to profit. and like others I lost alot first before I start to gain profit which I would like to make it stable using my money MANAGEMENT and TRADE STRATEGY.
THE STRATEGY IS MADE OF THE FOLLOWING

HAVE A GOOD SOURCE INFORMATION OR PUMP GROUP

MUST BE PATIENCE

SET A WIDELY DIFFERENCE OF SPREADSHEET IN PRICE WHICH IS TOTALLY POSSIBLE TO MEET FROM ONLY WEEK LONGER

CREATE A MONEY MANAGEMENT SUCH AS KEEP 20 OR 50% OF TOTAL ASSETS AS YOUR SECONDARY PRICE SELL PRODUCT.

BETTER TO FOCUS ON BITCOIN PAIRING WHERE THERE IS MUCH MORE POSSIBILITY OF GROWTH

LOOK FOR GOOD CORRELATION PRICE PAIRING WHICH IS ONLY MOVING AT MINIMUM OF -/+ 5% AND A MAXIMUM OF -/+20% RATE OF DIFFERENCE CHANGES.

ALWAYS KEEP BEING NOTIFIED IN ALL KIND OF NEWS AND RUMOURS ABOUT THE PRODUCT YOU TRADE.

USE DIFFERENT KIND OF TRADE PLATFORM TO CHECK THE DIFFERENCE MOVEMENT OF PRICE WHICH COULD GIVE YOU AN IDEA ON WHICH DIRECTION THE PRODUCT IS MOVING AND WHICH IS RESISTANCE LEVEL AND. SUPPORT LEVEL WHERE YOU COULD BASE YOUR BUY PRICE AND SELL PRICE AT THE MOMENT.

LEARN FIRST THE FOUR (4) PHASE OF MARKET CYCLE WHICH IS THE ACCUMULATION, MARKUP, DISTRIBUTION AND MARKDOWN PHASE.

ALWAYS D.Y.O.R. BEFORE GET STARTED.
At first I get started to hook on trade year from the 2nd quarter of year 2018 using the Sistemkoin which is already gone now. The Sistemkoin is an exchange that native on region of Turkey on year 2018. I join it that year and use the platform and its apps because they had free $2.00 worth of STK upon joining which I used to learn how to trade. Upon my first year there I get raised my $2.00 STK to become 110.00 XRP which is equivalent of $0.2767 per piece that time where it Total equity is $30.65 from August 2018 XRP price. I manage to raised my portfolio over 1500% from basics spot trading using Bitcoin (BTC) and Ripple (XRP )pairing.
my strategy that time is from my community group which I Buy and sell the XRP using Bitcoin. The price of Bitcoin that time was ranging from $8,000+ upto $10,000 while the XRP is ranging from $0.2757 up to $0.9328 and at that moment the paring for Bitcoin And XRP had a spreadsheet distance of minus and plus 15 upto 30% distance which is also a profitable moment since everytime the Bitcoin rising up the xrp is slowing down. and once the xrp is rising up the bitcoin was slowing down.
for example on month of april 2018 the price of Bitcoin(BTC) from$9,125.54 goes to $8,0071.66 while the Ripple (XRP) reach the $0.9328 on April 2018 from its $0.5652 price last month. and in Month of May the Bitcoin (BTC)price was rised to $9,848.31 while the Ripple( XRP )price lowered to $0.6858 which is a big chance to buy and sell an XRP using Bitcoin. Anyway the time for my buy and sell was successful due to my community group help which is giving me an idea when to buy and which price ill buy and sell due to there good advance and massive analyzed on technical and fundamental section.
When the price of Ripple (XRP) reach $.9101 on that year I sold the 50% of my Ripple which is 55 pieces in USDT which is already been equivalent of $50.055 and the rest 50% was stay and didn't try to trade on hoping that the XRP will keep rised. unexpectedly the crypto coin was start to lose a value from the start of year 2019 get enter. which the Bitcoin (BTC) reach its lowest price of $3,550.00+ while the Ripple goes down to $0.1705+. the reason for that massive bearish movement was due to the Start of discovery and in panic that was made by COVID19 which is start of closing some border to another.
Once the year 2019 entered and the Bitcoin price lowered by half I took an advantage to buy a Bitcoin (BTC) that was worth of $50.00 which is actually I buy on January 2019 about 0.012559297 BTC from price of $3,985.5 where I trier to use to buy and sell a different crypto such as Bitcoin Cash, Litecoin, Tron and Ethereum. which my total portfolio was grown by on year which is summary by
On 2nd half of year 2019 I trade my 0.00421529 BTC which is equivalent to $50.00 that time on 1.20192307 LTC. where my portfolio was summarized as
55.00 Ripple (XRP) = $17.05
1.2019 Litecoin (LTC) = $49.95
0.008344 Bitcoin (BTC) = $97.84
115.5 STK Coin (STK) = $0.4620
which my Total portfolio on July 2019 is ranging from $155.00 till $169.46 which is from my free starting token of 800 STK a worth of $2.00 upon referral registration on 1st quarter of year 2018.
where my 800 STK become 110 Ripple (XRP) $30.65 and 170+ STK coin $0.4659 0.00000150 BTC ($0.013) in just 5 months of spot trade between BTC, STK, and XRP which sometimes I also trade on coin that was proposed by my pump group.
The most profitable happen to me was happen on year 2019 at the month of August where the STK reach its ATH at price of $0.83 which become my biggest boost improvement of portfolio where my 115.5 STK that only value range of $0.4560 upto $0.50 was jump on range from $57.70 upto $98.700 and because of it I increase my portfolio twice. I sell a worth of the 70+ STK at total of $50.00 USDT.
At the end of year 2019 my portfolio get expand after trade my 0.6 LTC a 50% of my Litecoin the moment it reach the price of $61.00 and another and I buy it another set of BTC when the BTC lowered it price in 6,647.73 on November 2019 which is a total of 0.00555678 BTC.
and before the year 2019 get end I convert my 0.0039 BTC on Another Token which is Bitcoin Cash due to the reason that I get influence because of the read.cash which I think that time that BCH will going to have potential to improve due to the platform promotion. I trade my 0.0039 BTC to 0.163263 BCH from the moment the bch down its price of $177.26 while the BTC price rise above $7,400+ which is already a 10.41% increase in price from I buy BTC last month. I also Sell another 0.3 LTC the moment the price of LTC increase another 30%+ rate from last month. The total USDT that I get from selling it was used to buy another XRP which is I believe a good time to increase my XRP since it price was lost at $0.1846 which is almost 50% rate down from its price last year.
I buy a total of 144.962 Ripple from my only $26.76 USDT that moment which is literally had much potential to be doubled the moment it price will back on its original price so my total asset as of December 2019 was ;
199.962 Ripple XRP ($36.9129)
50.00 USDT ($50.00)
48.83 STK ($18.0679)
0.30095 Litecoin LTC ($26.8146)
0.01000078 Bitcoin BTC ($74.2069)
0.163263 Bitcoin Cash ($28.94)
which is in total equity is ranging on $230.01 upto $ 245.95 which is didn't much change due to the price dump of XRP and trading fee that was subtracted in STK coin. and on month november 2019 I use the $50.00 USDT to buy another STK since it drop again its price from $0.178 which is a total of 280.89 STK coin.
On year 2020 at its first quarter the crypto price was already started to show a big improvement which is become my bridge to double or triple my total portfolio from last year . On the middle of February 2020 all token has increase its value which is rated from 50% upto 300%. where I sell from 50% upto 70% of the total token I hold.
On 2nd to 3rd week of January I sell my 40% of BCH,1/3 of my LTC, 50% of my XRP 50% of BTC which is equivalent to
0.063263 BCH (0.00298112 BTC)
100.00 ripple XRP (0.00301152 BTC)
0.1 LTC (0.00154250 BTC)
170 STK (0.00927954 BTC)
0.005 BTC (0.2507228 ETH)
which my Assets has diversify and finalized as of Follow
0.02181546 BTC ($ 176.27)
0.2507228 ETH ($ 40.00)
149.55 STK ($65.95)
0.2 LTC ($24.93)
99.962 XRP ($24.88)
0.1 BCH ($38.09)
which is equivalent on total of $370.12 where it rose above 24.10% from my Last month average portfolio. and due to the continues rose up of the crypto value my portfolio end on the first quarter of year 2020 mostly on month of February where I made another trade of equally from 30-70% of my total token. On which i sell my asset
I sell a worth of $150.00 on btc on price of $9320.00, $26.00 on LTC at price of $230.00, $27.00 on BCH at price of $470.00, $35.00 on ETH at price of $265.0and $12.00 on XRP at price of $0.3250
So my Total equity on February 2020 was over $436.00+ which is increase about $155.00+ (35.50%) from my end year portfolio on 2019.
0.1161 ETH ($31.78)
0.0870 LTC ($20.61)
0.0426 BCH ($20.19)
0.0057 BTC ($54.47)
63.0390 XRP ($20.58)
145.75 STK ($39.69)
250.00 USDT ($250.00)
But like the story of others not all times you are lucky on winning profit because sometimes there is unpredictable situation that you could face where you'll lose rather profiting like what happen on me after I try to start a different trade which is the Margin and Future Trading using other Platform. I was started to be over confident which I try to explore this kind of trade where I transfer the $200.00 USDT on Bingbon and Bybit on which I regret because it took only a week for me to lose my 200 USDT.
also the trade on Sistemkoin get started to slow and insufficient where the total volume that circulate inside the platform was decreasing due to the massive increase of releasing of different trading and exchanges platform site due to the increase of popularity of the cryptocurrency .
Where my assets in sistemkoin become stagnant until the end of year 2020. so I decide to slowly transfer my portfolio on different type of platform from the first week of year 2021 until its 2nd quarter.
From my $230.00 total portfolio on 1st quarter of year 2020 I ended only about on First month till end of 3rd quarter I convert my STK coin, XRP, and USDT in Bitcoin which I totally successful raised a 0.02164051 BTC before the last quarter of year 2020 which I get an exclusive news from my reliable source of info that from Year 2021 the Bitcoin, Ethereum, Bitcoin Cash, BNB, and other crypto will rally a good price. on which at sell my all my Bitcoin at the price of $55,000 on the middle of 2nd quarter of year 2021 where it total of $1,190.00 USDT and I sell my Ethereum on December 2020 because i thought its already the peak price for it which is in $720.00 so I earn a total of $83.60 USDT which I used to buy an 334.39 XRP at price of $0.25 from last week of year 2020. while convert my LTC on BCH from 0.0869553 LTC to be converted as 0.03623289 BCH. and because of my thoughts and greedy where I thought that the BCH will follow the step of Bitcoin and Ethereum which will record there new ATH price. I made to pass the best time to sell it which is on price of $1,105.00 up to $1,549.23 which only get happen from month which is didn't repeated so I lost my chance and only sell my BCH at price of $399.28 with equivalent only to $31.44. while my 334.39 XRP was successfully sold at price of $1.50 which I earn a total of $501.58.
On the middle of year 2021 I totally collected about 1,723.03 USDT where the $1400.00 was transfer on different platform which is 200 USDT on Binance, 100 DAI on Coinbase, 200 USDT on BingBon, 150 USDT on Bybit,$500 XRP on Coins.ph. $250 was invested on Axie.
And what I regret is I didn't realized that the Sistemkoin will going to close on which the over $300.00 I left for it for my trading there was I didn't withdraw. and from that year 2021 I keep looking a new exchange platform that was same with Sistemkoin where there is alot choice of pair on which the volume is sufficient to be cycle per week.
Since last quarter of year 2021 from the moment the sistemkoin get offline I hardly enough to get a profited trade due to the community is already disband after the Sistemkoin get lost. which I already lose my fund on BingBon. Coinbase and Bybit where I blindly trading which is a total of over $450.00.
I only surviving because of my Investment in NFT gaming which is the Axie Infinity where I totally invest about $450 on which my Invest get ROI already after 4 months of playing but the moment the year 2022 entered Most of NFT that Invest already start to lost there value in Market due to the fact of over minted and over population.
At the End of year 2021 I totally collected over $1,050.00 crypto. which is composed of AXS, USDT, XRP, Matic and BNB. which Tried to Save till I found a next community group tht was reliable in information.
From my longer year of researching for alternative community I already found some reliable community group Its not much better on my old community but atleast it still reliable in some aspect such as the Trade pump on Kucoin and Binance with atleast 10-2000% chance rate of successful pumping price for the token they announce the only setback is the Pump moment is only longer on 15mins which is a higher risk once you trade late from the moment they announced. but once you trade at good time you had a chance not only double your asset but also can accrue over 5 times of your investment.
The coin that was mainly trying to pump by the community was only listed on KuCoin, Binance and Gemini which is mainly part of new list coin on this platform.
From the moment I joined on this group of community I already started to earn again on profitable trade.
I'm only 2 months old from them but my $110.00 in my one exchanges already turn at $3,080.08 in just 2 months.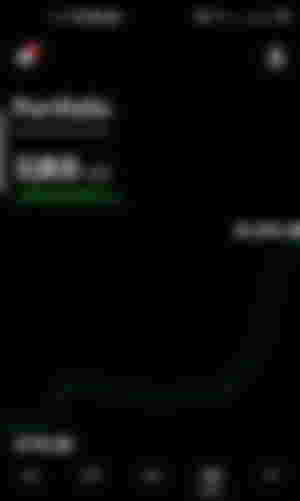 which is total awesome from my point of view. on which each month I totally successful trade and gain over 500% per month.
which we can say that there community group is honestly one of a reliable as pump group For which only more profitable from how you use there information and pump event.
My Full Strategy is SIMPLE which I BUY at lower And SELL at high price where I only need to keep it wait to be filled even for how longer time before it successfully filled the order. And to increase the possibility of high profit I rather used the BTC as my main coin to used to buy and sell where Im setting my goal to raised my Bitcoin every quarter year then diversify it by adding new token to be pair end of 2nd quarter and last quarter of year. which is effectively way to improve your portfolio every year since each token has potential to grow as long there is your support, promotion, and patience.
Rate of potential according to my 5 years of observation
New listed token = can grow from minimum of 10% upto maximum 2,000% once it listed and get paired on BTC, ETH and USDT from its first 1 month. and had a potential to lose over 50% upto 1500% rate from its correctional move.

Years of token = can affect its rate of growth and lose due to the fact of over supply, familiarity and Improvement by quarter.

Most paired token on BTC and Ethereum has much more stable growth due to volatility of 2 token that affect it in trade.

A token that. had fix supply market is much higher valued.