Since last year where pandemics COVID-19 start BCH Bitcoin Cash is already become part of my daily ventures. I keep using BCH Bitcoin Cash as means of transferring money and also as savings. It was really a big help on me since I discover this Cryptocurrency thru Read.cash my transaction become easy and also expanding my portfolio is become flexible.
Like I said from the last article I wrote here which is titled of " Reason why you must keep BCH in your portfolio". BCH bitcoin cash is the most flexible and less fee that was only available in my country of the Philippines and in the apps that I used to convert my Crypto assets to be a real cash which where I use for my daily needs and some matters in real life.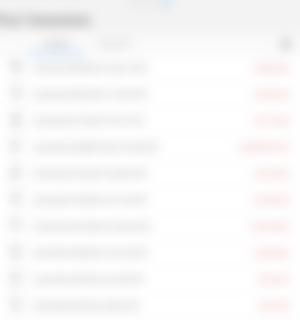 As you can see above bitcoin cash BCH is become my money to spend and money to use. rather than go to bank to withdraw or go in ATM machine which is too hustle and dangerous on this part of our life where there is a lock down and pandemic is spreading (going to town to town is restricted) I can easily Exchange the BCH bitcoin cash in to a virtual Philippines Peso which I can cash out anytime since even a little store or convenience store here in Philippines is already aware of virtual money thru G-cash apps And PayMaya apps.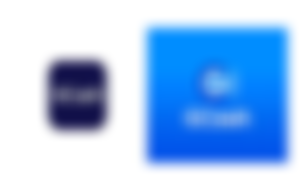 Is one of the top used apps here in Philippines which is founded by Globe Telecommunication Inc. ( One of the Biggest Telecommunication company in Philippines) as of 2019 It had already over twenty million (20M) registered user and partners with over sixty three thousands (63K) merchants over the country of the Philippines which is reason why the transaction become more easy here.
Service that it provides in Filipinos.
paying bills on different public and private company.

such as MERALCO, MAYNILAD, Manila Water, NBI, and many more

Send and Receiving money.

buying load

online shopping

online banking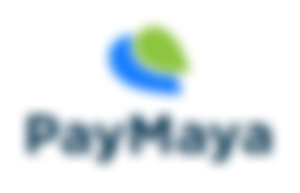 is a FREE mobile wallet app that caters to your needs for safe and seamless financial transactions using your mobile phone. You can use the PayMaya app to buy load, send money, make bank transfers, pay bills, scan-to-pay via QR, purchase items in-store, and more. PayMaya is part of PLDT Smart Communication Corp.
Service :
paying bills on different public and private company.

such as Meralco, Maynilad, SSS, Home Credit and many more

Send and Receiving money.

buying load

online shopping

online banking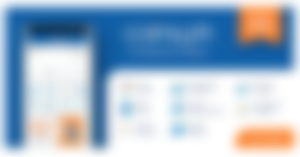 Coins is a Southeast Asian fintech company that enables anyone, including those without a bank account, to easily access financial services directly from their phone.Founded in 2014 in the Philippines and serving over 10 million customers, Coins.ph is one of the first blockchain-backed platforms to reach significant mainstream consumer adoption. The company's mobile app provides consumers with direct access to banking and digital payment services, including local and international remittances, mobile air-time, bill payments, game credits, and online shopping.
The company has also built one of the country's largest cash distribution networks, operating through over 33,000 partner locations domestically and over 500,000 locations worldwide.
Coins.ph is regulated by the Bangko Sentral ng Pilipinas (BSP) and is the first ever blockchain-based company in Asia to hold both Virtual Currency and Electronic Money Issuer licenses from a central bank.
Service:
paying bills on different public and private company.

such as Meralco, Maynilad, SSS, Home Credit and many more

Send and Receiving money.

buying load

online shopping

online banking

cryptocurrency such as BCH,BTC,XRP and ETH is available here.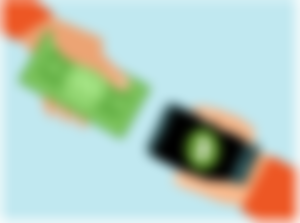 Using my Coins.ph account I can buy anything as far the store had G-cash or PayMaya account. thats why BCH bitcoin Cash is really important on me right now since I use the BCH Bitcoin Cash as my International money. so if ever i had international transaction I keep using the Bitcoin Cash BCH rather than other crypto currency or my Peso balance.since transaction thru BCH Bitcoin Cash is less fee.
From the Start I only used the Bitcoin Cash BCH because I gain some it from Read.cash but day by day it changes. why? Because even the price of BCH or value of it changes the Fee is still less unlike other coin where once they started to get a value in the market the transaction become hard due to the gas fee or sometimes in changes of transaction fee or withdrawal fee for example in XRP Ripple. once before I used this as asset to transfer but it changes the value of fee from before only 1 XRP is the fee in transferring from one international exchanges or wallet to my coins.ph but now there is a changes it becomes 2 or more XRP some it charges already about 10 XRP.
I'm very thankful right now that I discover the Bitcoin Cash BCH thru read.cash which this cryptocurrency is already become part of my life and it helps me right now in this pandemic to gain some profit which I been used to my daily needs.
It was not much volatile which is better to use as savings.

From it historical view every time there is a good project release the value of it become higher and stable unlike other that the value only last for past few days.

It supported by many prominent user which is also a whale in industry of cryptocurrency
I'm not a financial expert or even a big investor but I could proudly says that there is big benefit in BCH since it had a lot of potential and wide range of flexibility to be part of your financial portfolio. just do your own research and try to consider this bitcoin cash BCH and you'll found out the biggest benefits that BCH can give you.